It's the most classic part of my road trip. You can see the world's most enormous boulder, Ayers Rock, Coober Pedy, and Kata-Tjuta.
I must say that's quite a long distance, meaning that you have to drive at least 8 hours to reach those places; worth it! You can see the most mysterious cultural settlements of Australian Aboriginal people. However, when you start from Adelaide, it is like going through a desert-like wilderness. No signal for the phone. You are left on the whole road, ensuring that your car does not break down halfway.
If you can complete this journey, what fantastic memories of the dust escape.
As this classic attraction list, it should help you plan your road trip to Adelaide Uluru Darwin. Click Here>>
Head north before you arrive in Darwin; there're many classic natural attractions. Let's look down & see where you worth be:
Port Augusta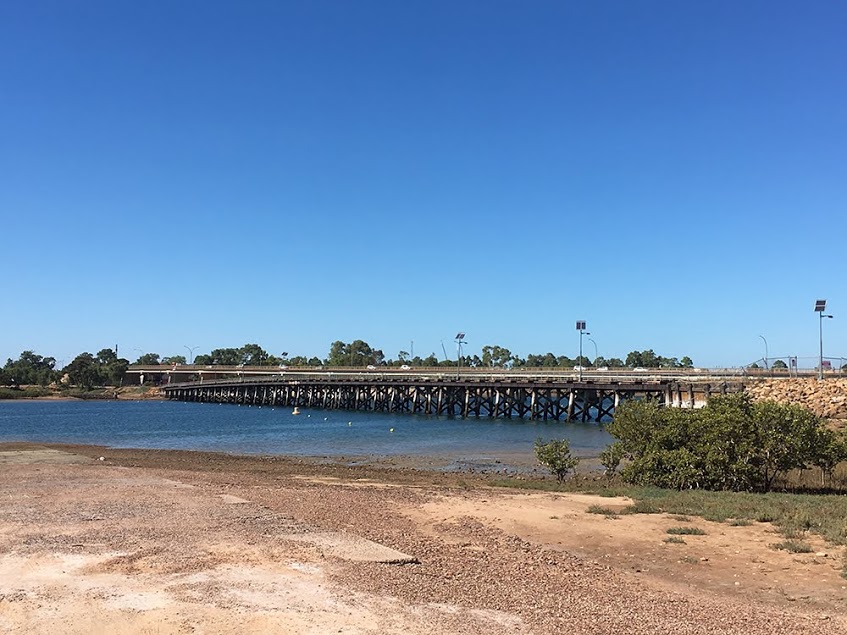 Port Augusta is a small city in South Australia. Formerly a seaport, it is now a road traffic and railway junction city mainly located on the east coast of the Spencer Gulf immediately south of the gulf's head and about 322 kilometers north of the state capital, Adelaide.
>>Check location on Google Map
Lake Hart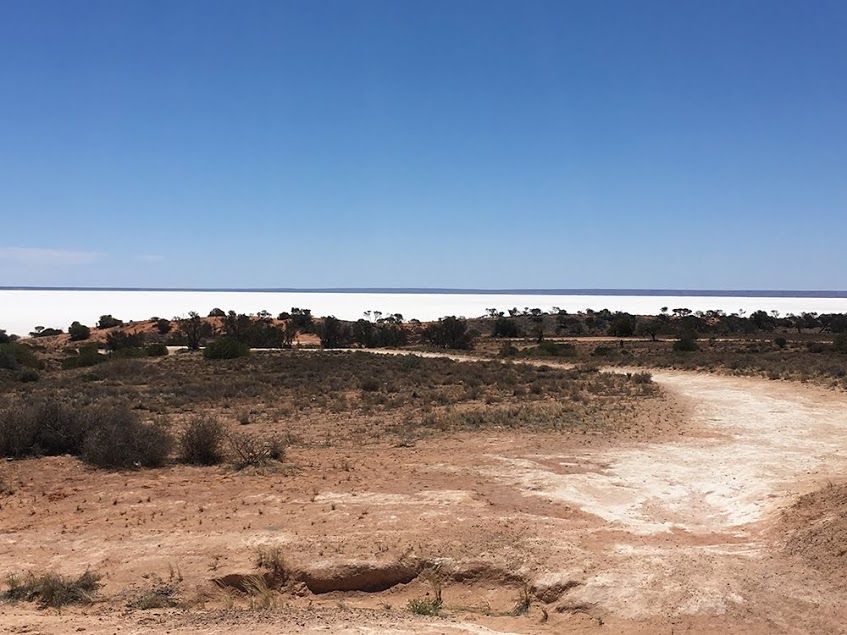 Just like Lake Gairdner well worth a look. Get out of the car and walk down to the lake. It's worth it.
>>Check location on Google Map
Welcome to Coober Pedy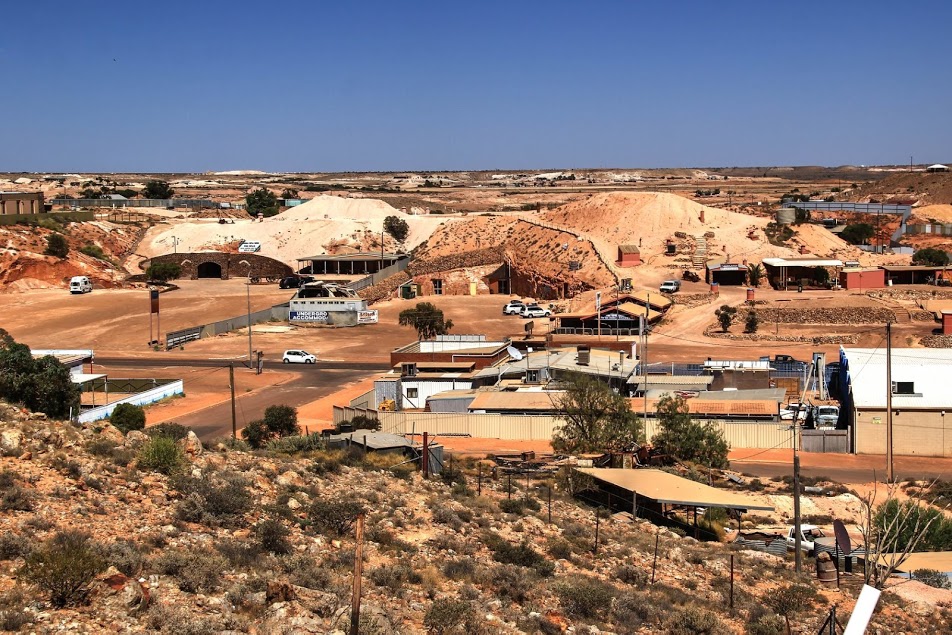 Coober Pedy is a town in northern South Australia, 846 km north of Adelaide on the Stuart Highway. In the 2016 Census, there were 1,762 people in Coober Pedy. Of these, 962 were male, and 801 were female. There were 302 Aboriginal and Torres Strait Islander people that made up 17.1% of the population.
>>Check location on Google Map
Serbian Orthodox Church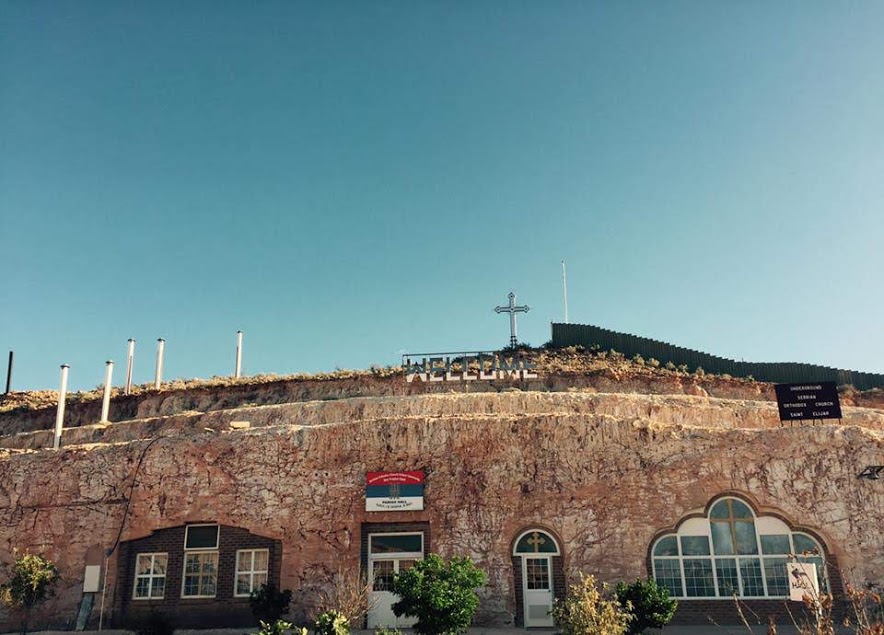 I loved the somber atmosphere and was dazzled. To hear Byzantine chant in this church would be spectacular! It's open 24/7, but I'd recommend going before dusk. Unfortunately, no one was there to attend, so if you're planning on going, the entry is the door to the far right.
>>Check location on Google Map
Old-Timers Mine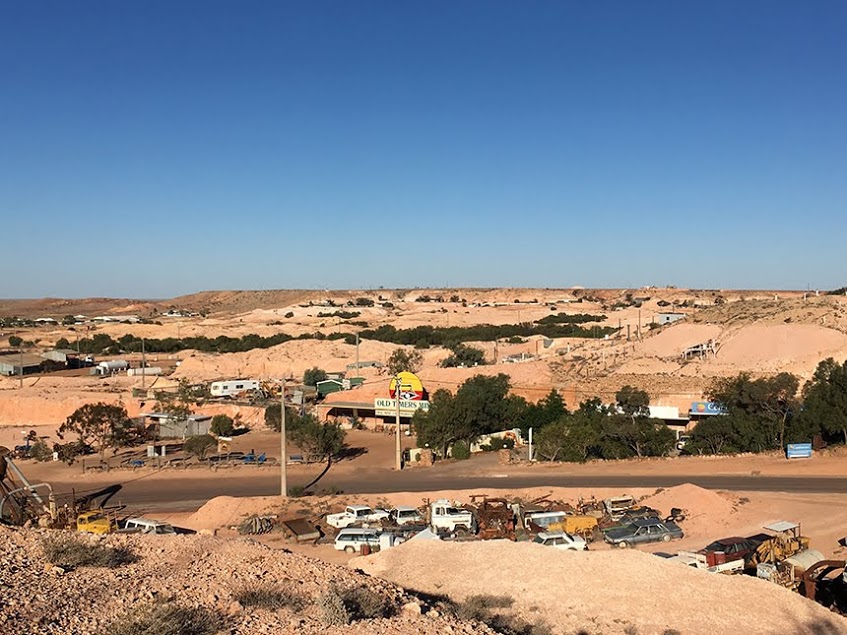 The attraction walks through an old underground house & mine tunnels, plus mining history exhibits.
>>Check location on Google Map
Umoona Opal Mine & Museum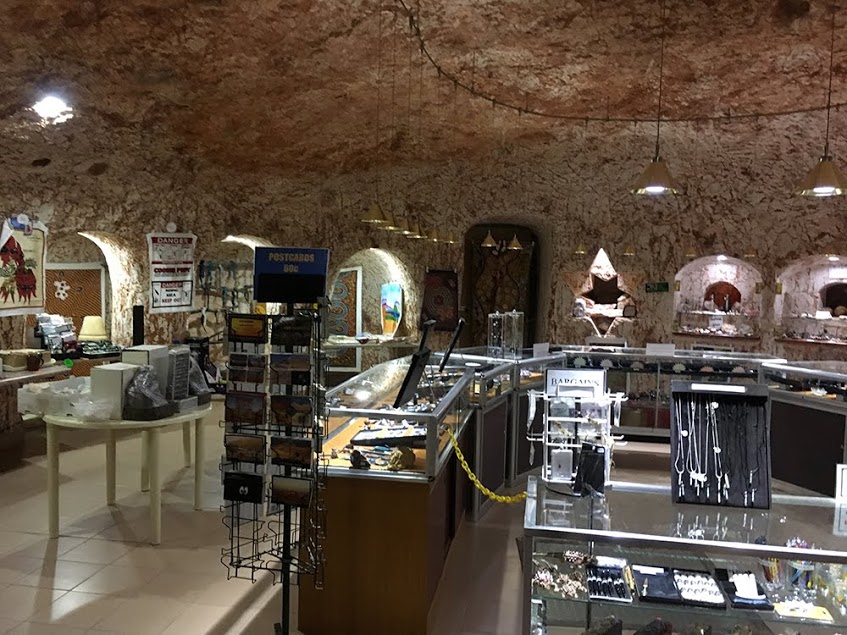 Witnessing the loving couple who own and run the "demonstration mine "Every day, every gesture dance of unabashed love for each other was incredible. So for me, it's worth being here.
The heart soars when you see them together in an unspoken song in motion. Pure love and I had it, and a guess is undiminished daily. I thankfully took the time to visit. Opals are beautiful and glistening pale to their radiance.
>>Check location on Google Map
Border of SA/NT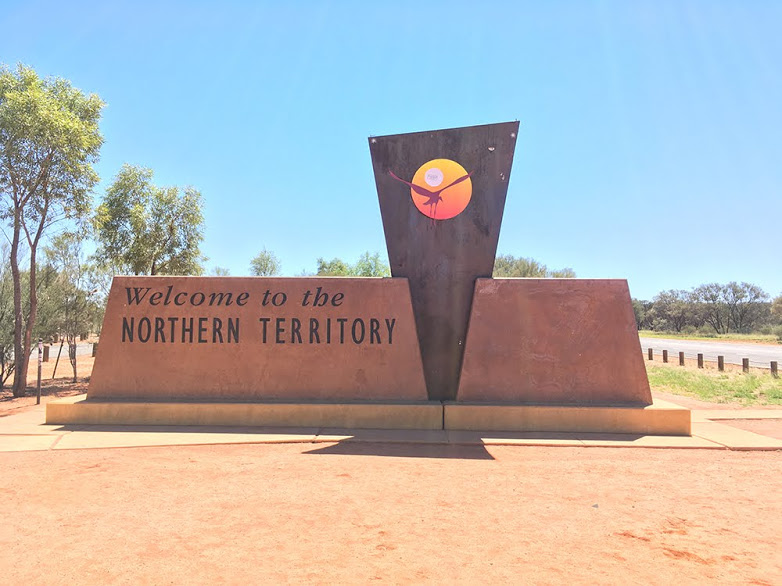 It's a remarkable place to stop after 300km driving. I was comparing the "Welcome Border" between NT and SA. But sorry, SA, you need to leave your game. As seen in the pic, you have known you are at the NT border; it makes you feel this's Aboriginal.
>>Check location on Google Map
Kings Canyon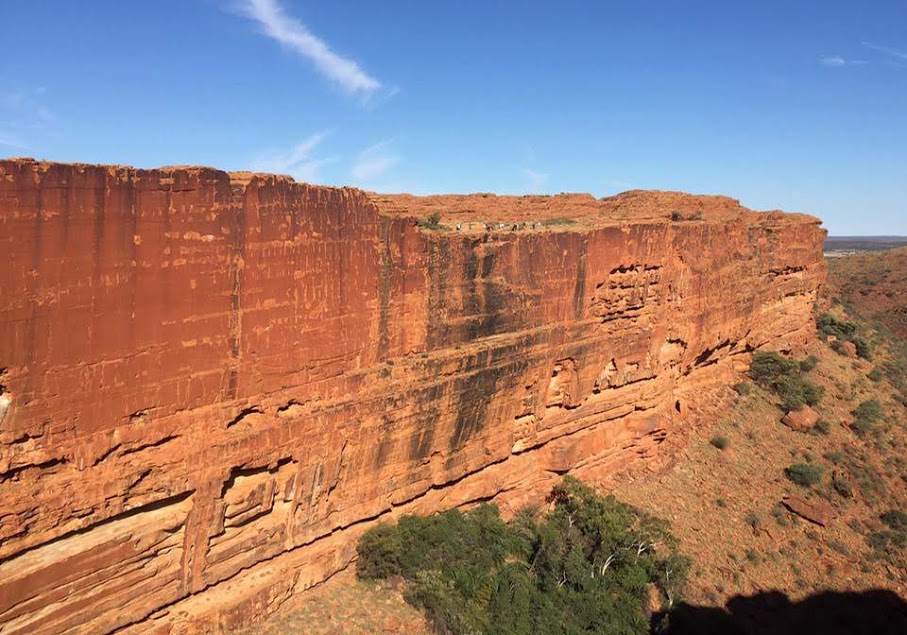 This 3-4hr walk is well worth the challenge. Well, worth the experience. If you are not fit, there are more accessible tracks you can take around the bottom of the canyon. Take a camera and a picnic and plenty of water. The garden of Eden is a nice pit stop halfway through the rim walk where you can sit down in the shade and enjoy the beauty of nature.
>>Check location on Google Map
Mount Connor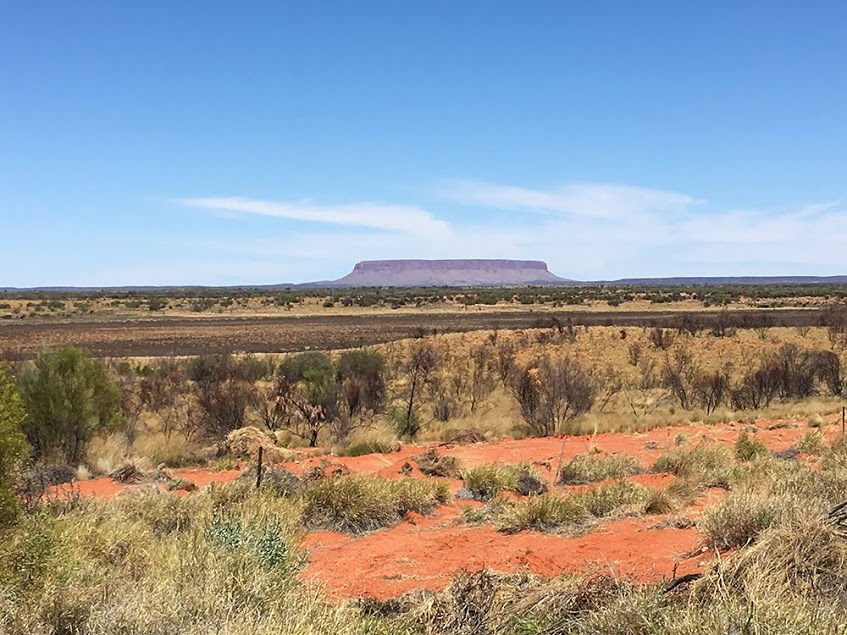 This 859-m. Mountain features a flat top & the distinctive shape of a horseshoe. The form is similar to Uluru, which most people call "Fake Uluru."
>>Check location on Google Map
Ayers Rock (Uluru)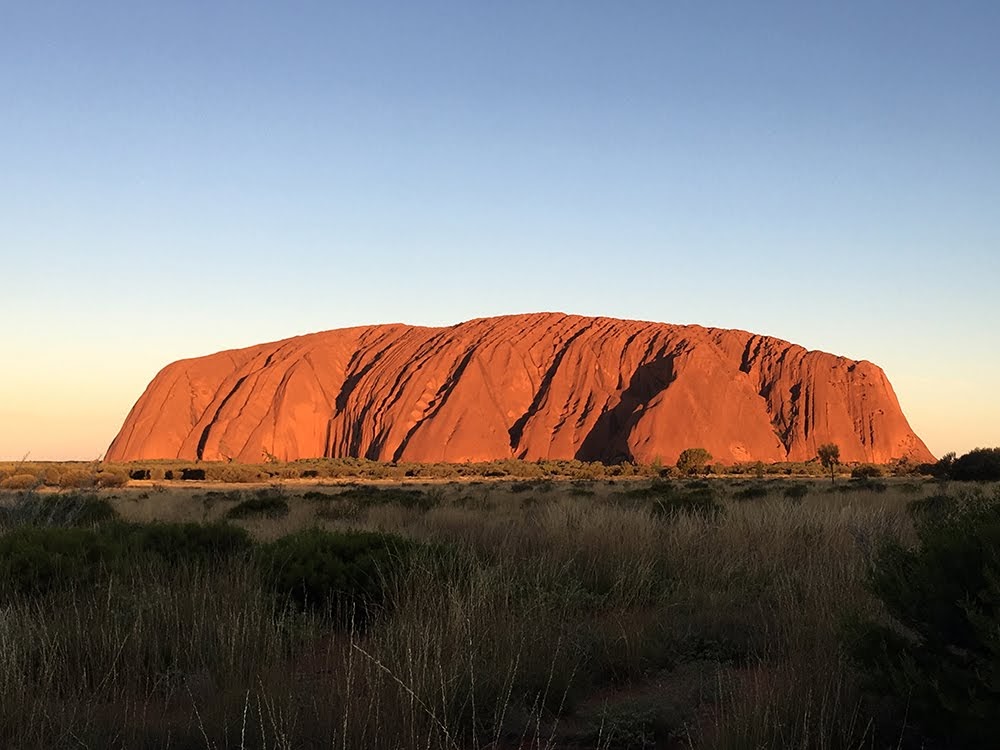 Unique and quiet place you must visit on Earth in your lifetime. It's a sacred landmark for Aboriginals. Worth adding this to your road trip plan for those who want to witness this excellent spot. In addition, walk round of this rock side, and experience thousands of years of history. Yulara is a place with 4g Mobile phone coverage so that you won't miss out, but it's best enjoyed when you forget time and take it all in.
Uluru is a spectacular sight and is up there with one of the world's best natural wonders. So definitely take your camp chair and a cold beer, and watch the sunset from the viewing car park.
>>Check location on Google Map
Kata-Tjuta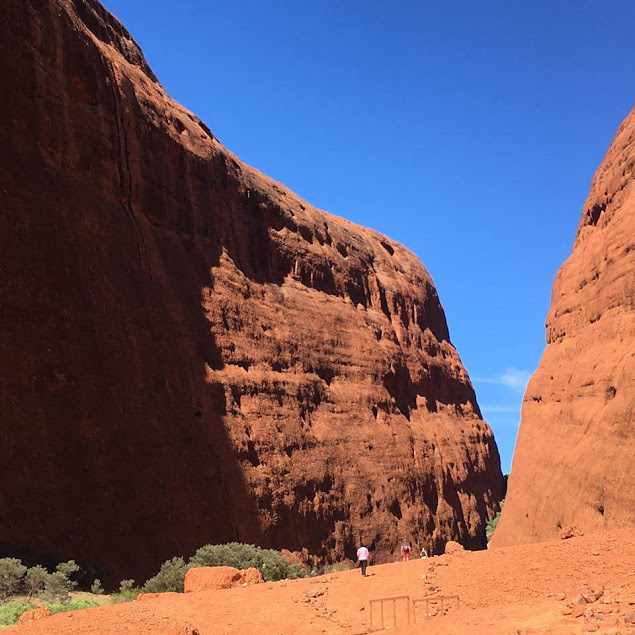 It's a striking cluster of ancient orange-hued rock formations set in a remote basin reached by car.
>>Check location on Google Map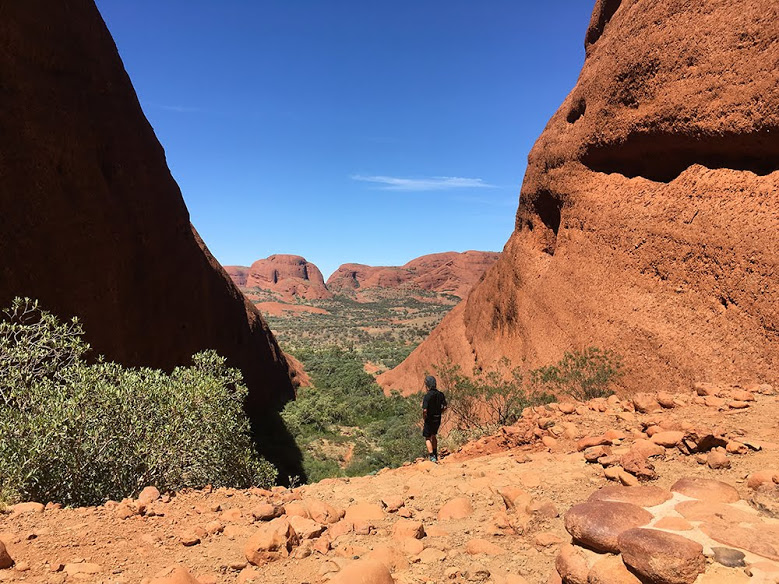 Welcome to Alice Springs
Central Australia is a vast outback region in the Northern Territory, centered on the town of Alice Springs. Also known as the Red Centre, its vast terrain spans dusty red desert, mountain ranges, and gorges home to cockatoos and kangaroos. It's known for Uluru, or Ayers Rock, a massive rock monolith and sacred Aboriginal site. Close by is Kata Tjuta, or The Olgas, a group of 36 immense ochre rock domes.
>>Check location on Google Map
Simpsons Gap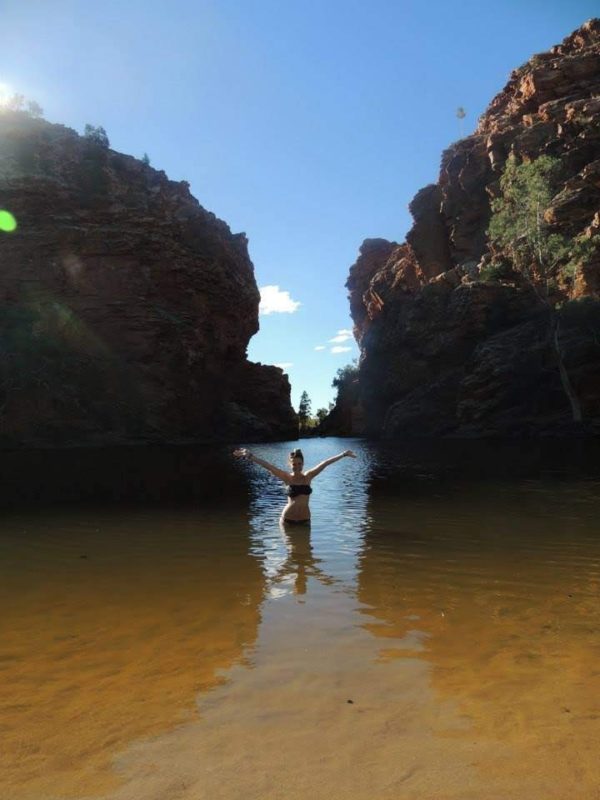 It's an excellent place to visit, no more than 30 mins out of town by car. Go early to beat the tourists. Go quietly to see the rock wallabies. There are toilets and a mobile phone hotspot. A short 5-minute walk to "the gap, "suitable for walkers of all levels through a wheelchair, will not make it through to the hole—worth picking up a car and driving.
>>Check location on Google Map
National Road Transport Hall of Fame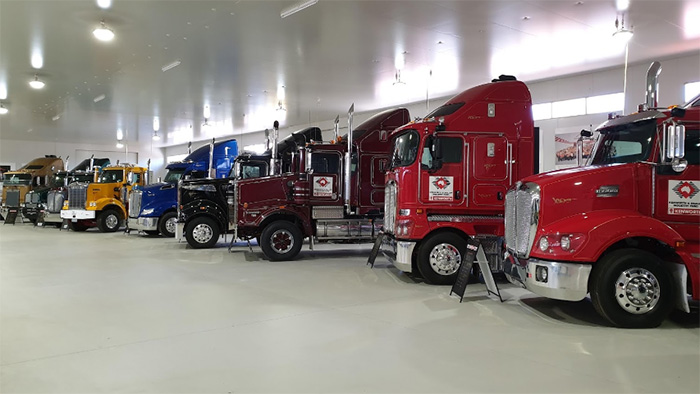 It's excellent Australian history of the center of the outback. The Gan railway museum is a must to go and a 3hr walk around. The old photos and artifacts are brilliant, and to see everything is to save history.
>>Check location on Google Map
Alice Springs Desert Park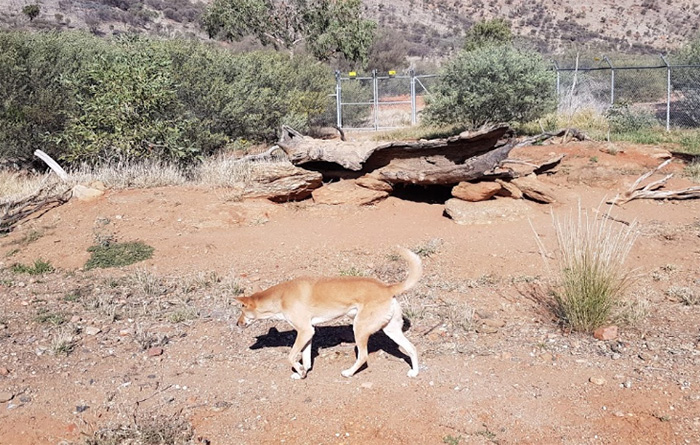 It's Arid terrain with tours of native plants & wildlife, a nature theater & a nocturnal house.
>>Check location on Google Map
ANZAC Hill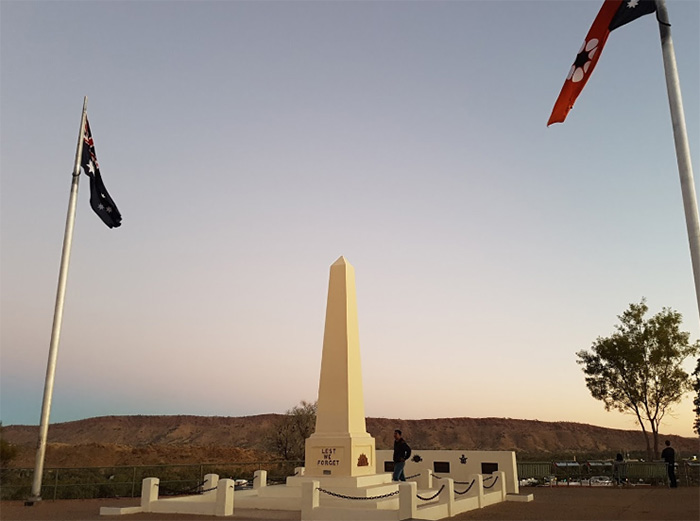 A 1934 Anzac Day memorial marks a viewpoint on a hilltop overlooking Alice Springs &.
>>Check location on Google Map
Alice Springs Telegraph Station Historical Reserve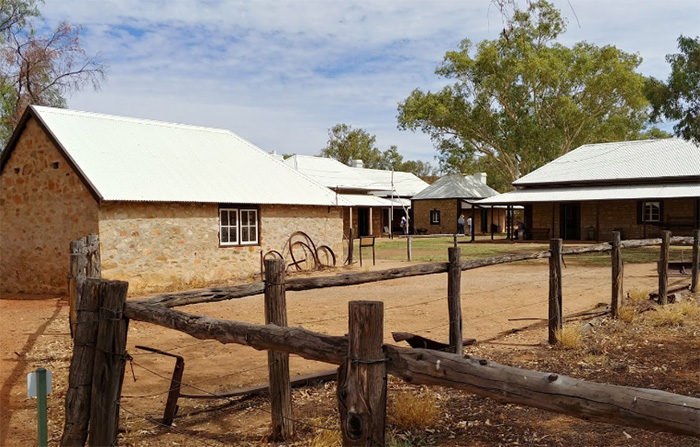 These buildings and artifacts beautifully and amounts of information on the people and the culture of the early days of central Australia. A significant learning experience for those who want to know what life is like.
>>Check location on Google Map
Wycliffe Well Holiday Park (United Petroleum)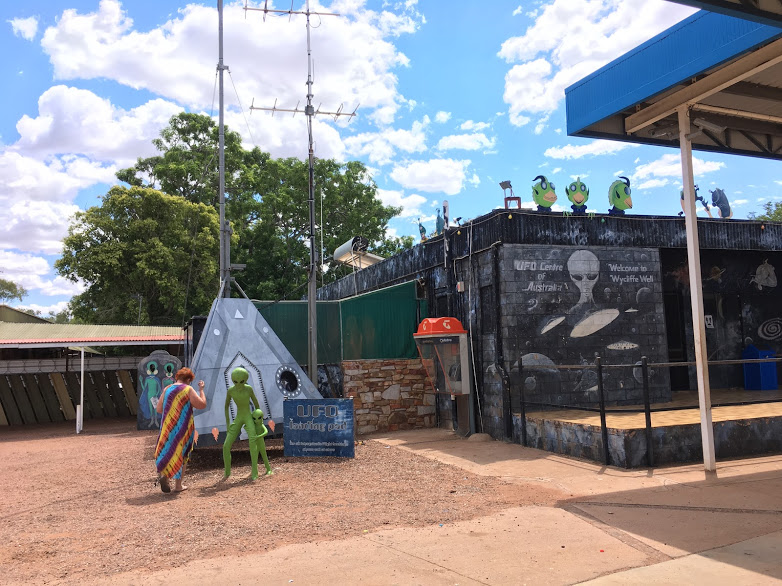 It's an excellent fuel price for this part of the country (1.39 for Unleaded 91, in my impression) and funny with the alien's decor and merchandising. An Ideal stop in the middle of nowhere to stretch your legs and laugh.
>>Check location on Google Map
Devils Marbles Conservation Reserve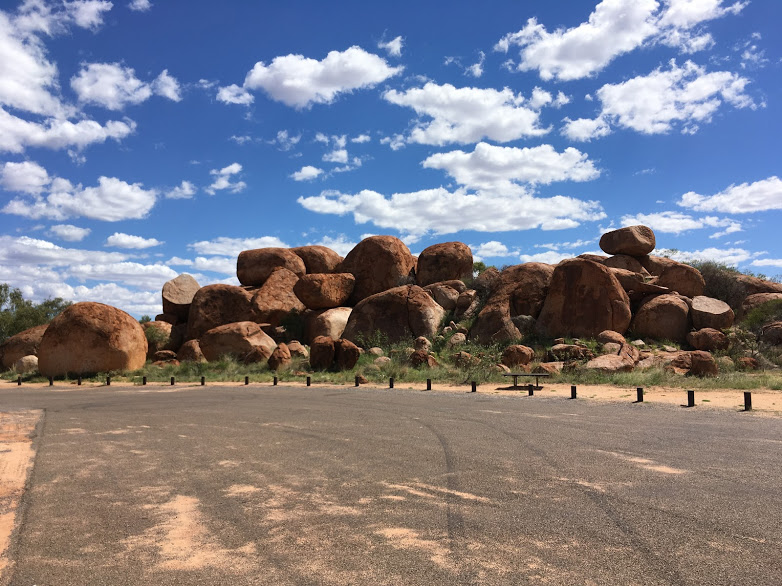 Beautiful place; if you are road tripping, stop for a picnic right here. The scenery is stunning; granted, I've only been here once. But I bet a sunset here would be fantastic. Also, this reminds me of a "miniature "Joshua Tree. It's the same rough stone etc. I wish I had a little more time to spend here.
>>Check location on Google Map
Hot springs bathing area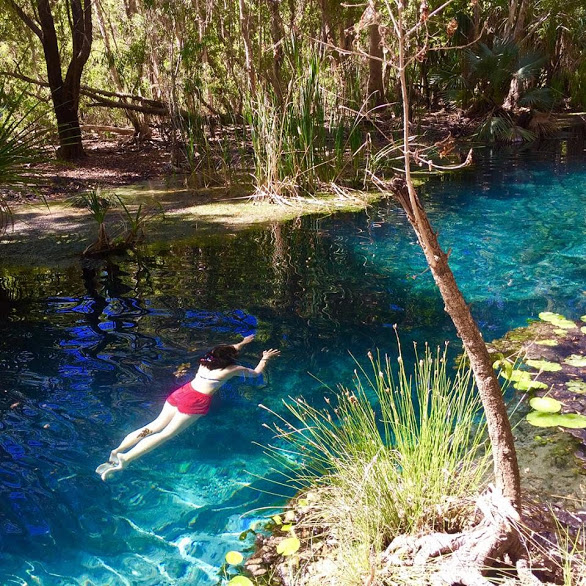 Stunning! Beautiful environs and the chance to swim in therapeutic water. The amenities were basic but about right for such a place. The access points to the swimming area were good. People of all ages and abilities could access the water with relative ease.
>>Check location on Google Map
Katherine Gorge in Nitmiluk National Park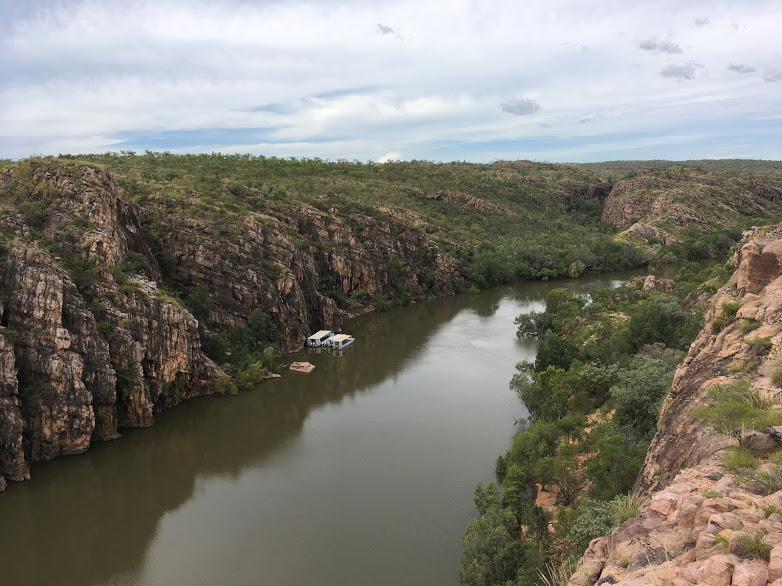 Nature's wonder! Beautiful walk and breathtaking scenery. A must-do activity if you are in Katherine, Northern Territory. There are a few hiking circuits for you all, hikers. Make sure you have proper shoes. I recommend going up in groups to ensure you are safe and looking out for each other.
>>Check location on Google Map
Kakadu National Park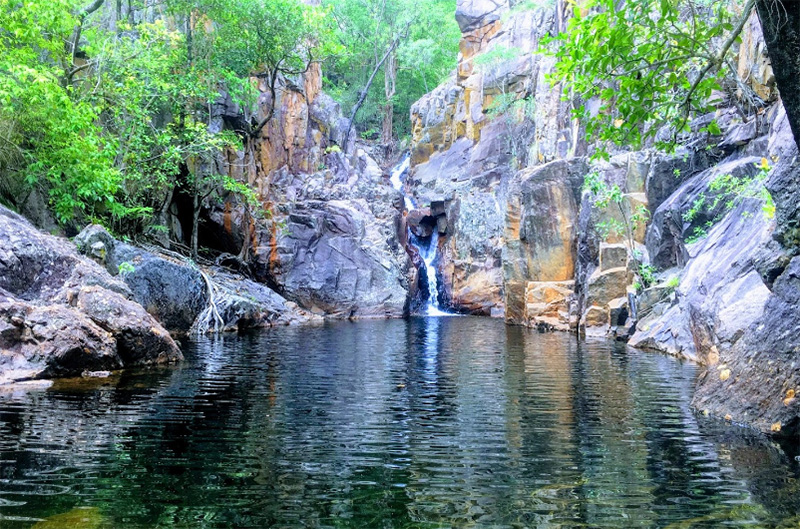 Excellent medium difficulty short walk with beautiful views. Don't go with flip-flops, and it will be much easier. The stone paintings bring you to the past.
>>Check location on Google Map
Spectacular Jumping Crocodile Cruise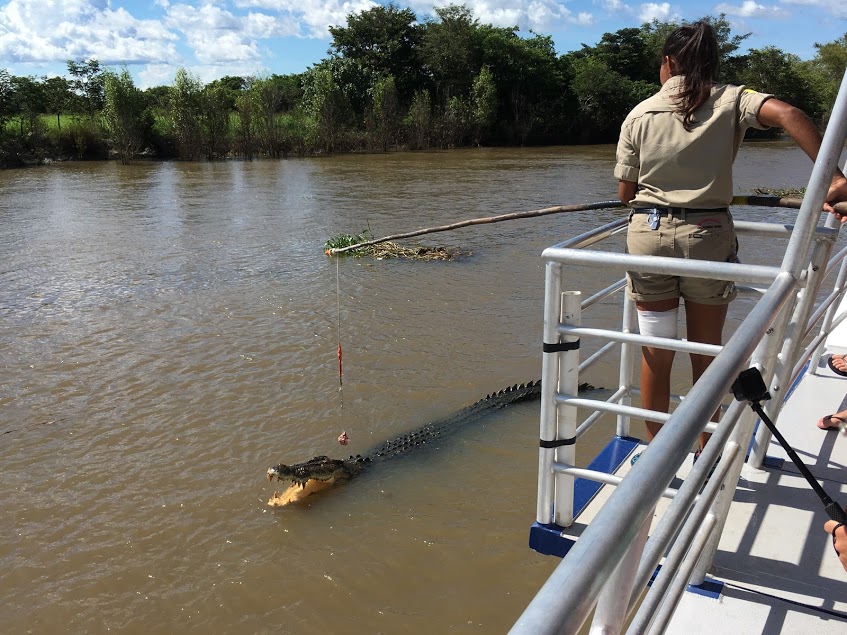 We had a wonderful time. Feeding the crocodiles was a highlight, and when we thought it was over, they started feeding the birds of prey. All the crew made us feel very welcome; a fantastic hour.
>>Check location on Google Map
Litchfield National Park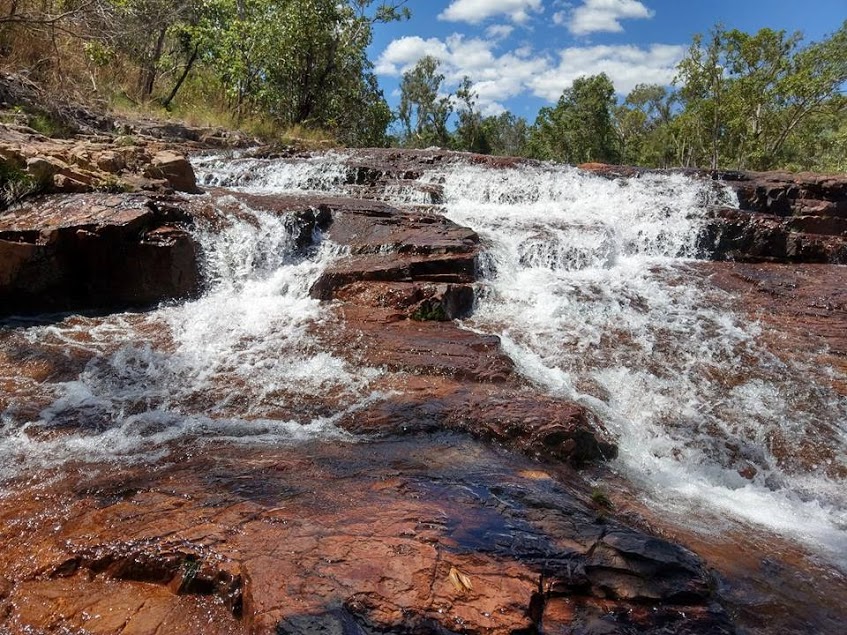 It's a lush national park with waterfalls & abundant wildlife popular with campers & walkers.
>>Check location on Google Map
Conclusion
Want to plan your own Adelaide Uluru Darwin road trip? Read this article and get started!