Compared to the Perth to Adelaide road tour route, this route is also classic, including amazing natural scenery, even far away. If you drive this route, it will take 6 to 7 hours to go, but believe me, there are many attractions worth visiting.
Northwest Australia is a mysterious place, and I'm impressed by the excellent natural seascape, inland small country, and nature carvings.
You don't have to choose all the attractions to add to your project, but I dare say that almost every place is worth going to. Of course, you have to be willing to drive for a long time. Nevertheless, this is a beautiful journey to the north and will make you have good memories.
As this classic attraction list, it should help you plan your road trip to Perth Broome. Click Here>>
Let's check this attractions list:
Perth City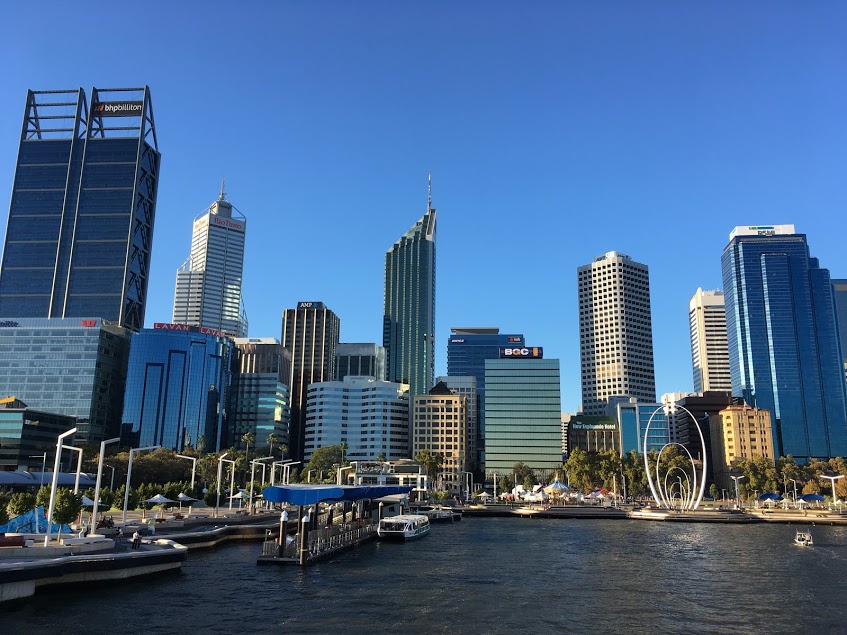 The City of Perth is a local government area and body within the Perth metropolitan area, which is the capital of Western Australia. The provincial government is commonly known as Perth City Council. The city covers the Perth city center and surrounding suburbs.
>>Check location on Google Map
Rottnest Island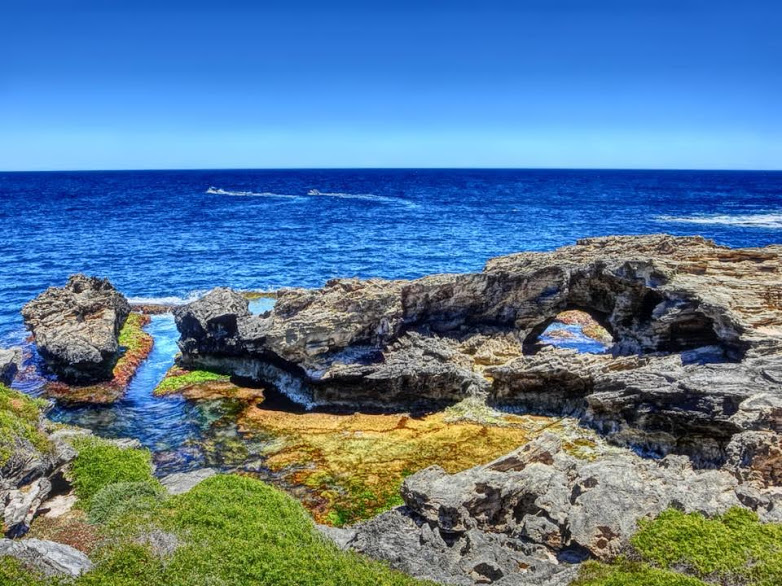 Rottnest Island sits just offshore from the city of Perth. A protected nature reserve, it's home to the quokka, a small wallaby-like marsupial. White-sand beaches and secluded coves include the Basin, shallow waters, Thomson Bay, the central hub, and ferry port. Strickland Bay is known for its surf breaks, while reef breaks occur at Radar Reef, off its far western tip.
>>Check location on Google Map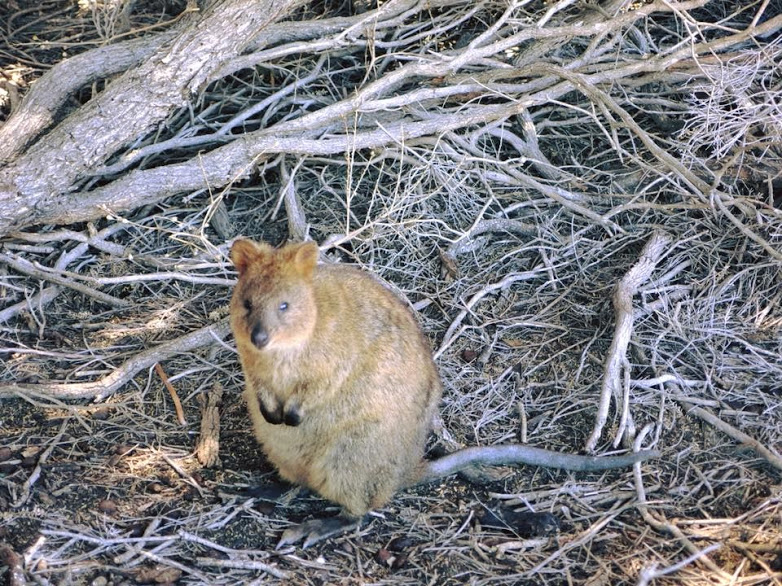 Quokka on this island.
Lancelin Sand Dunes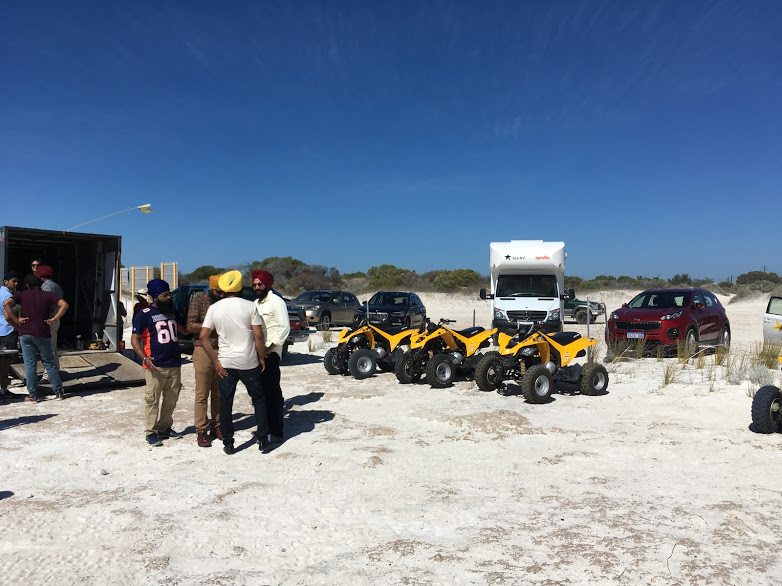 It's scenic, a well-known destination for off-road driving & sandboarding on dunes of white sand.
>>Check location on Google Map
The Pinnacles Desert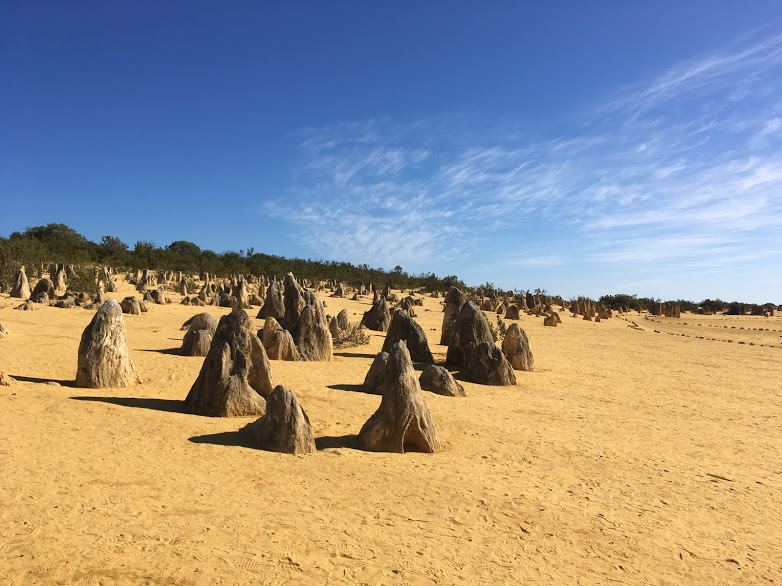 The scenic desert area features numerous limestone pillars, plus observation decks & parking bays.
>>Check location on Google Map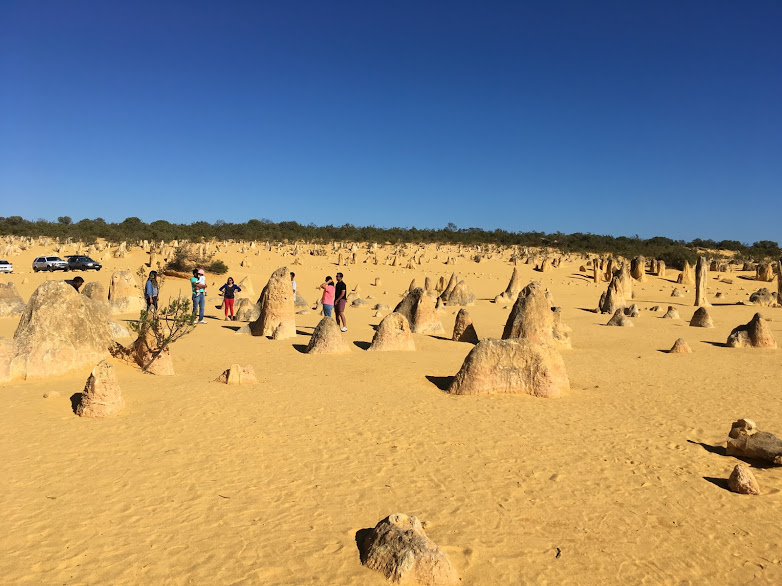 Jurien Bay Jetty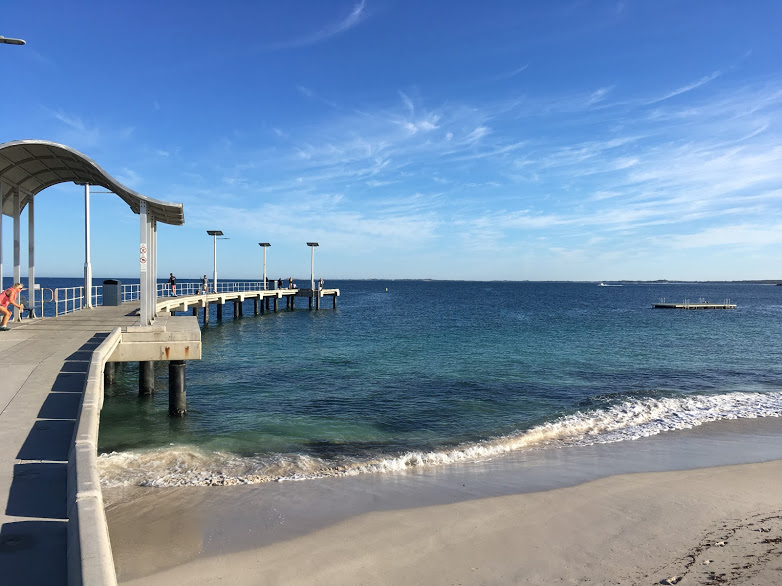 Jurien Bay is a coastal town in the Wheatbelt region of Western Australia, 220 kilometers north of Perth, facing the Indian Ocean.
>>Check location on Google Map
Pink Lake Hutt Lagoon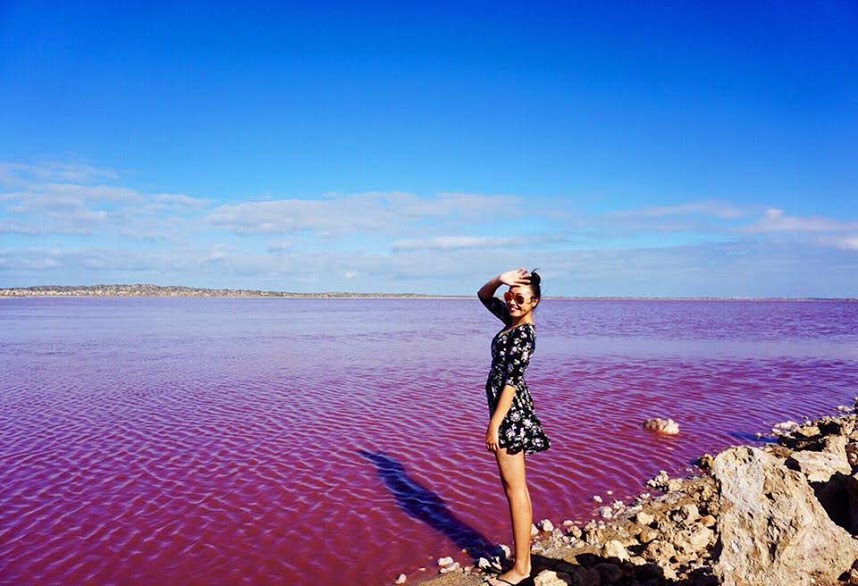 Port Gregory lies near the mouth of the Hutt River on Western Australia's Coral Coast and is home to the Pink Lake called Hutt Lagoon. This picturesque fishing village encircles five kilometers of exposed coral reef. Originally developed to serve the Geraldine Leadmine, the town is now a holiday hotspot for fishing and diving and offers various accommodation options.
>>Check location on Google Map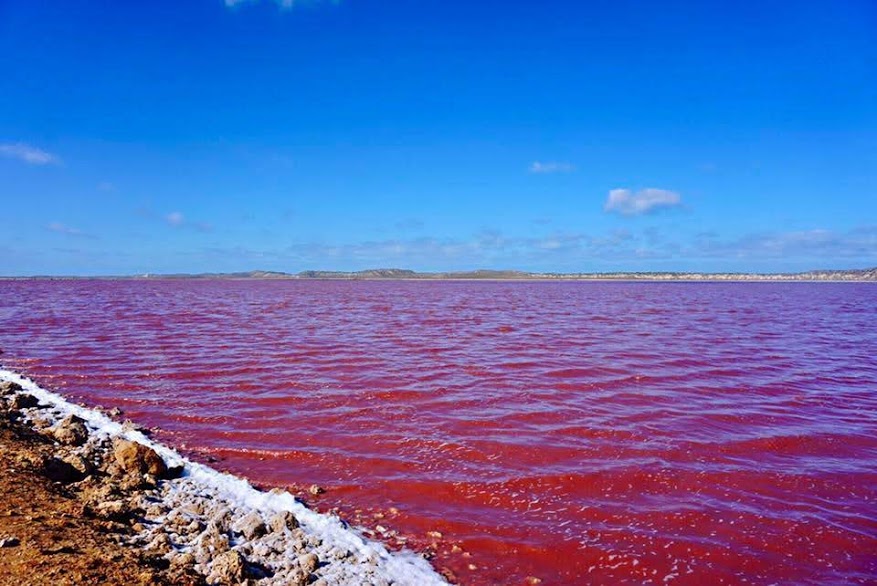 Kalbarri National Park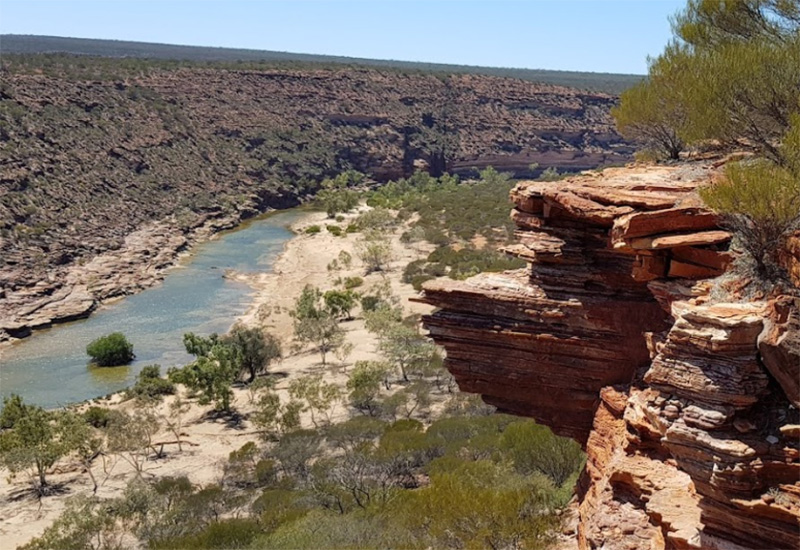 Kalbarri is a resort town at the mouth of the Murchison River on Western Australia's coast. It's known for its seaside cliffs, estuary beach, and wild pelicans. Nearby Kalbarri National Park has rocky gorges like the iconic Z Bend, named for a sharp bend in the river. The park's coast is home to resident dolphins and seasonal humpback whales, seen from a boardwalk beside the Island Rock and Natural Bridge rock forms.
Natural Bridge Kalbarri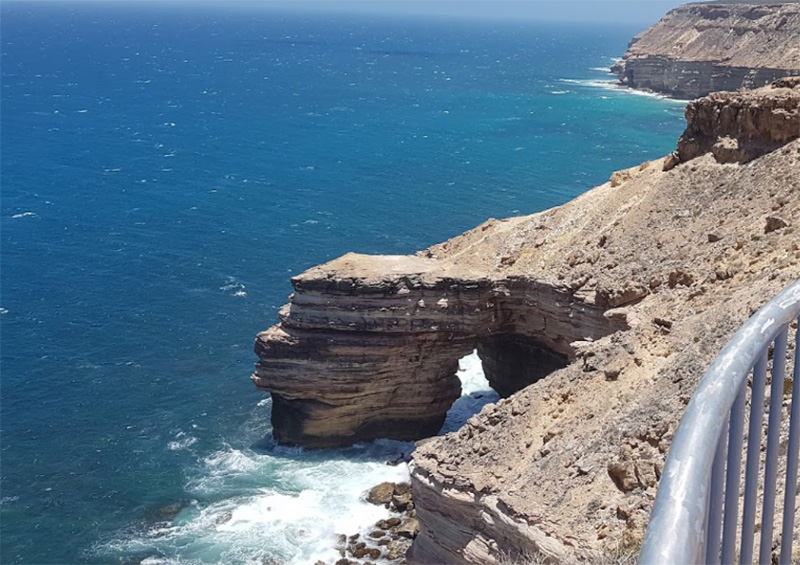 Great Whale watching spot as they come in close.
>>Check location on Google Map
Kalbarri Castle Cove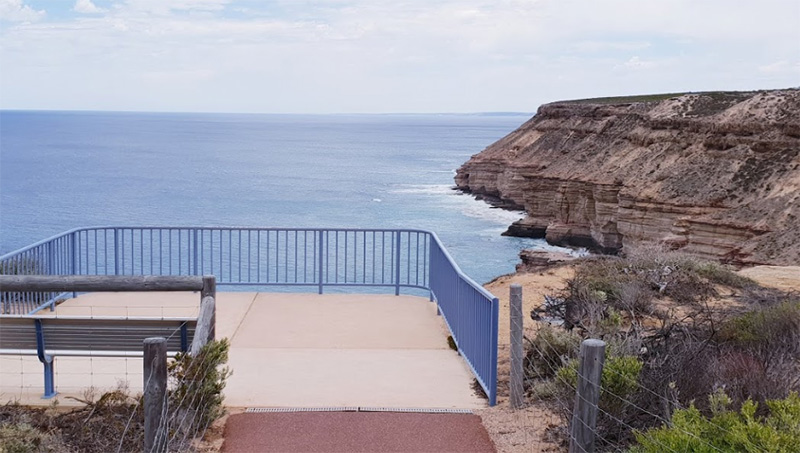 Castle cove from different points along the cliff walking trail.
>>Check location on Google Map
Island Rock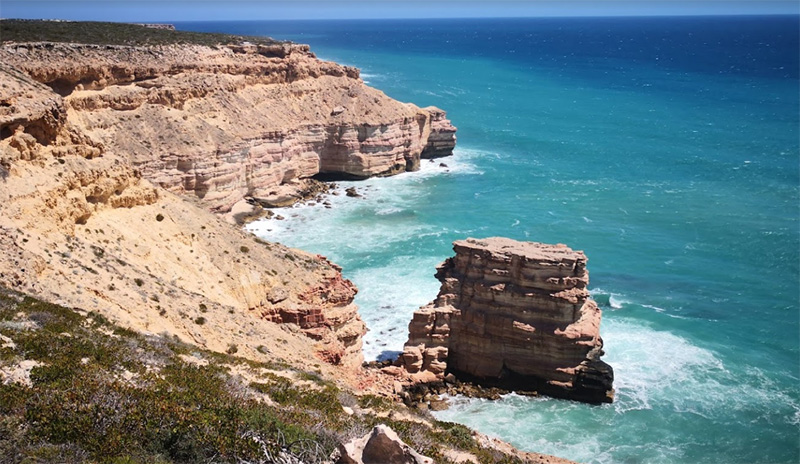 Worth a stop and check out the breathtaking views.
>>Check location on Google Map
Eagle Gorge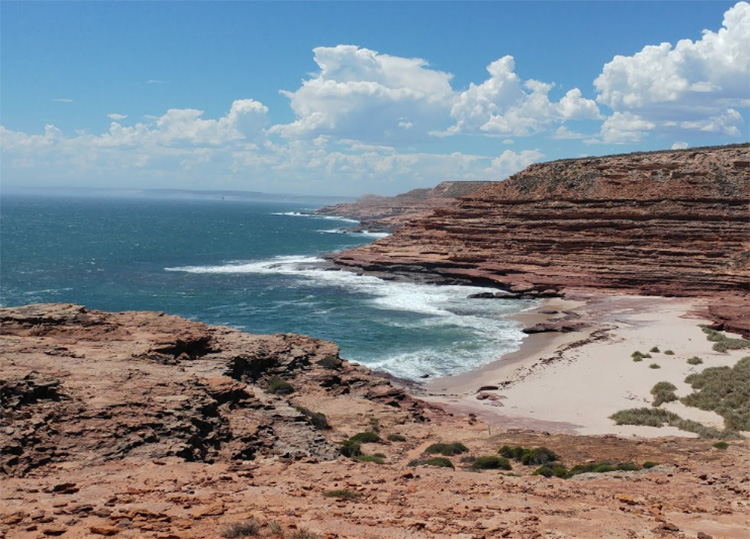 Lovely scenery and a great spot to go.
>>Check location on Google Map
Mushroom Rock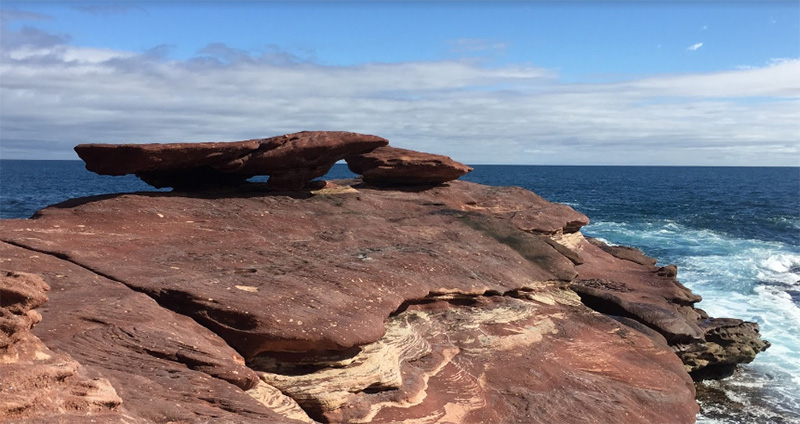 A bit slippery slope to the bottom, but we'll be worth the trek.
>>Check location on Google Map
Red Bluff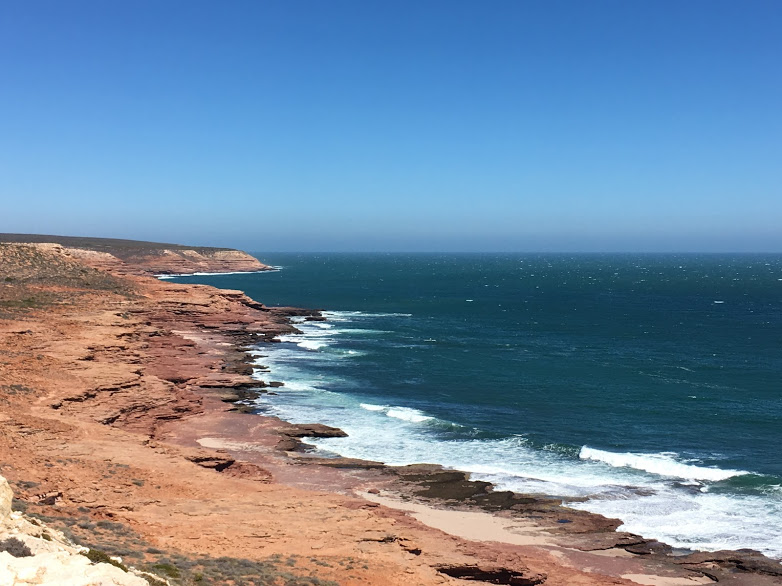 It's a lookout point atop red coastal cliffs, affording scenic views & whale-watching opportunities.
>>Check location on Google Map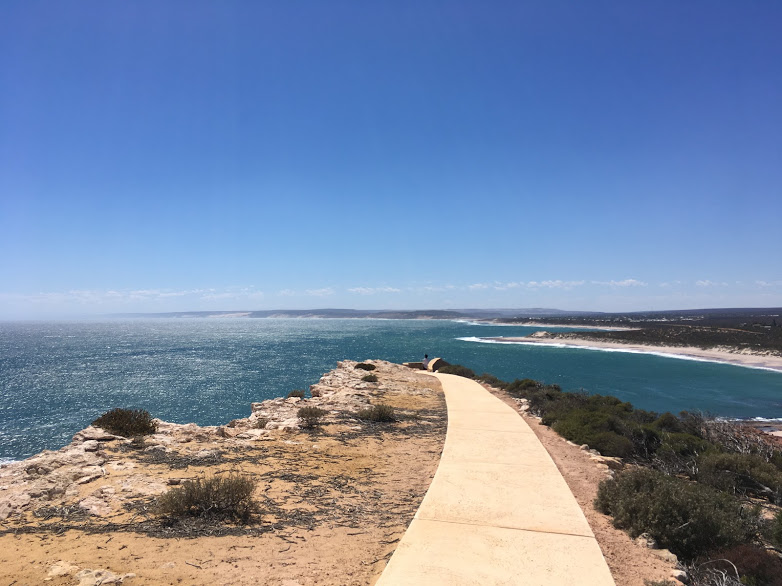 Jakes Point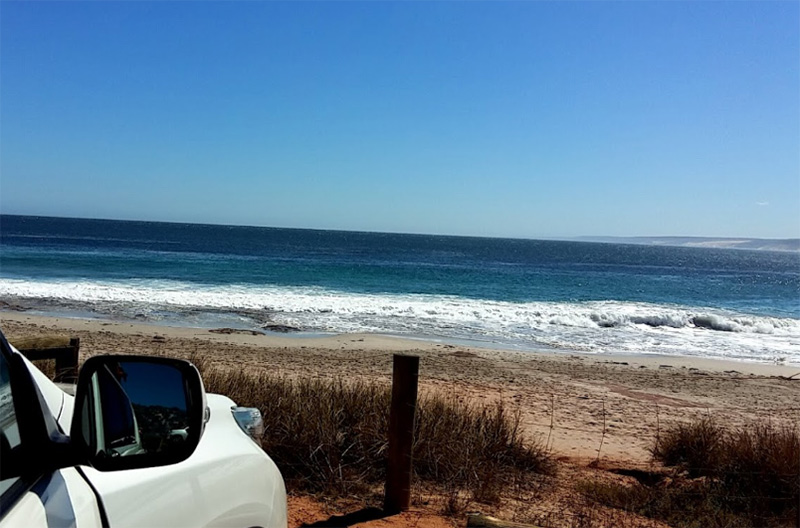 Beautiful lookout over scenery & shredding surfers.
>>Check location on Google Map
Nature's Window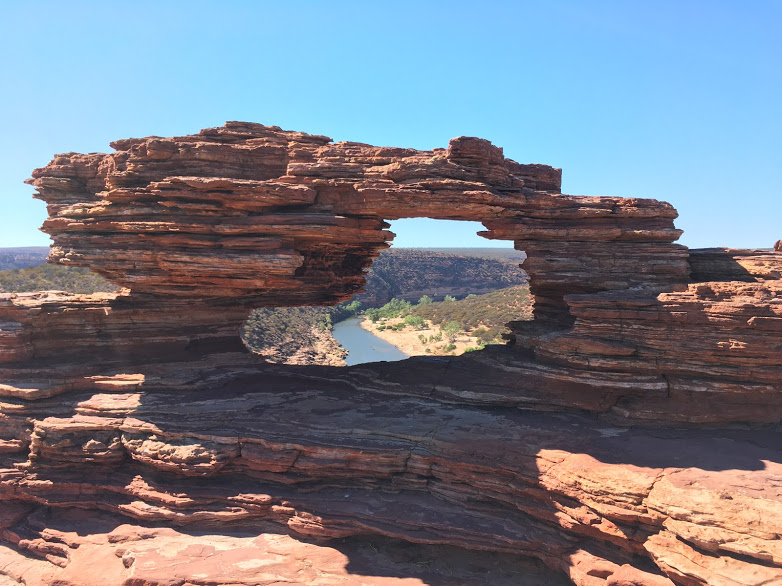 This iconic attraction is a wind-eroded opening in the layered sandstone that frames a view of the river. It is a moderate, one-kilometer return walk beginning with a flight of stairs from the lookout at the car park. Pictures of the gorge are available from the sealed path and guards before the final, rocky section.
>>Check location on Google Map
Denham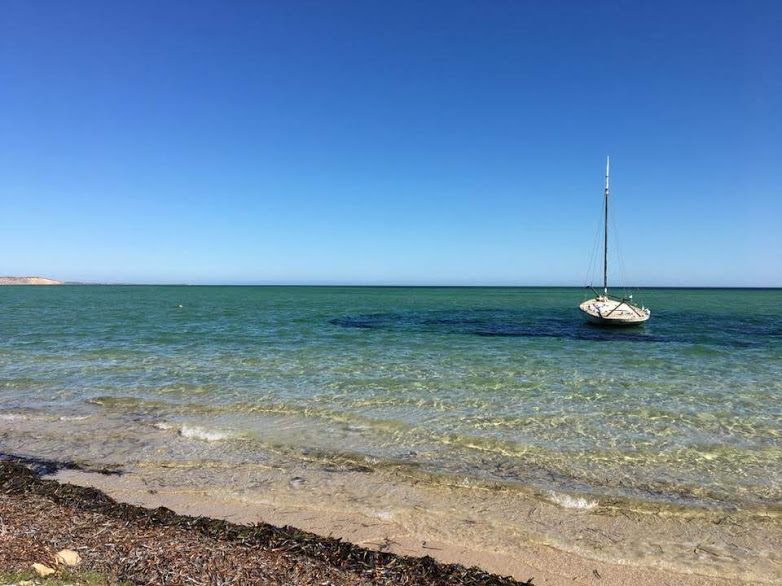 Denham is the administrative town for the Shire of Shark Bay, Western Australia.
>>Check location on Google Map
Monkey Mia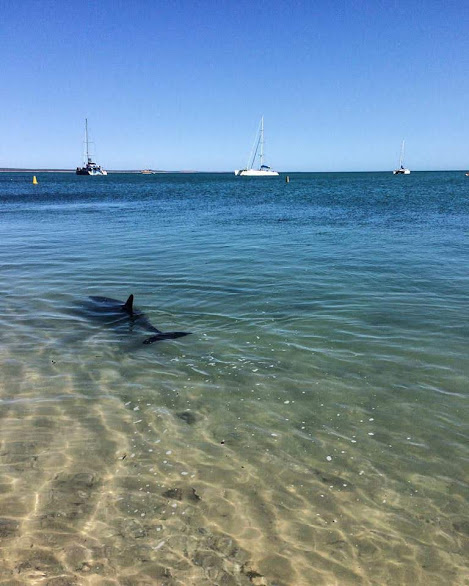 It's a sandy beach, where wild bottlenose dolphins regularly visit, with a visitor & research center.
>>Check location on Google Map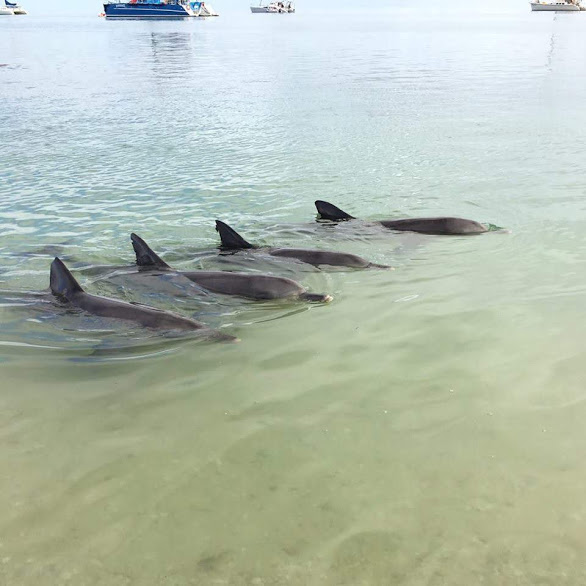 I consider Monkey Mia a must-see when you travel along the west coast. You stand on the beach in line with other people, and a group of dolphins will come up to you, waiting to get some fish. The people living there seem to care a lot about the well-being of the dolphins, which is a fantastic lifestyle; otherwise, I wouldn't support this at all.
Steep Point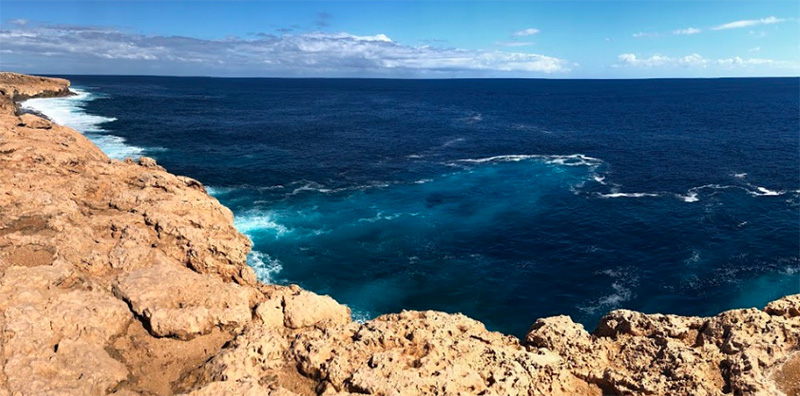 it's an excellent place to experience. It was a long day to get there and back, but it was worth it. Good fishing off the edge of the rocks, but not for the faint of heart.
>>Check location on Google Map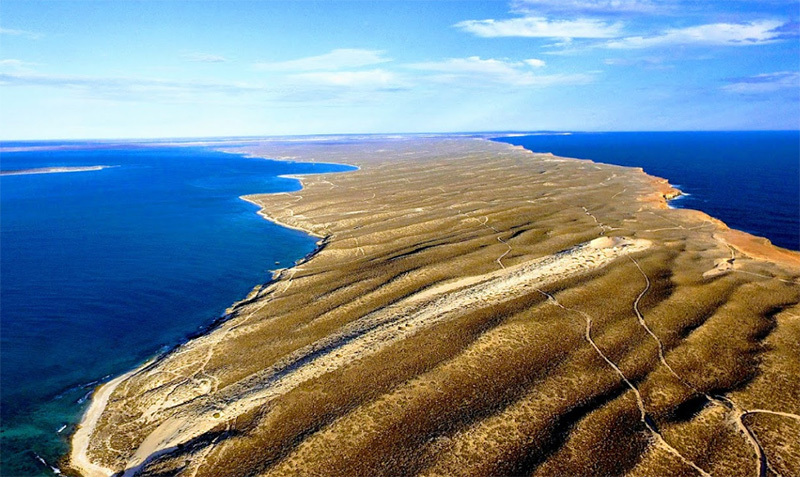 Gladstone scenic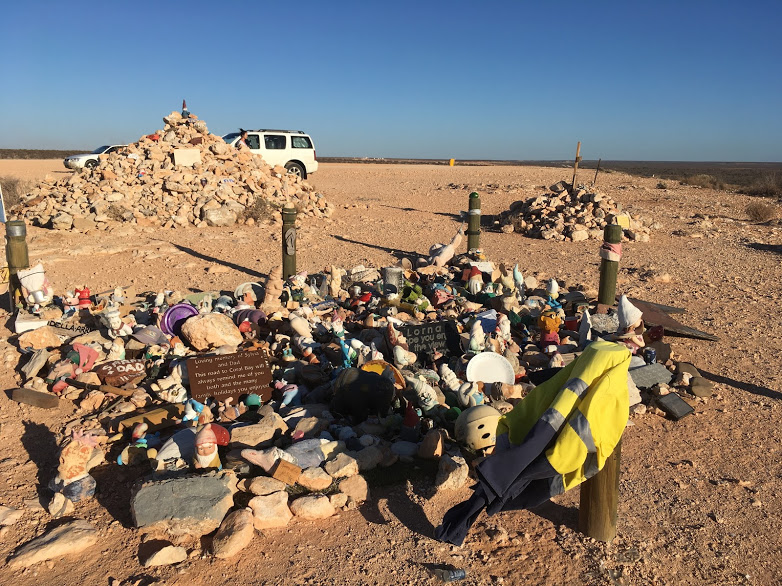 What a beautiful place and lookout! You definitely should stop and have a look around! The surrounding is exciting, and you have some things to explore ???? adventure time! Great view from this lookout. No camping allowed.
>>Check location on Google Map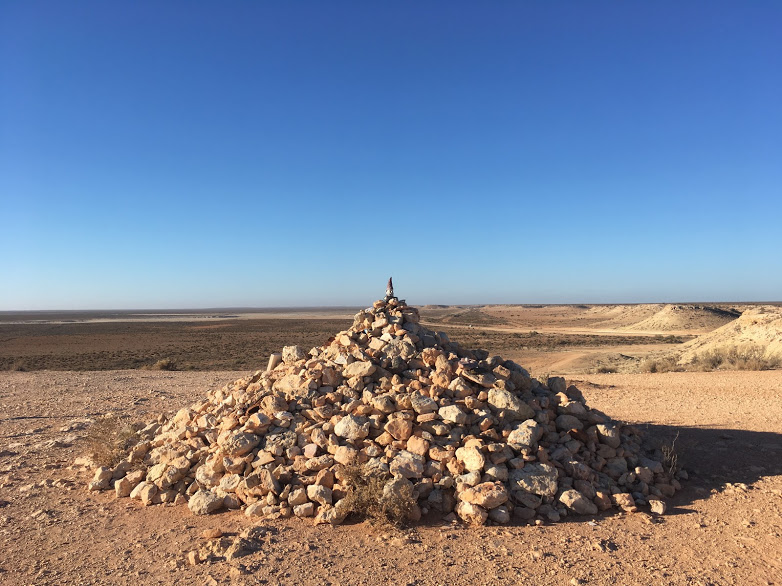 Carnarvon NASA tracking station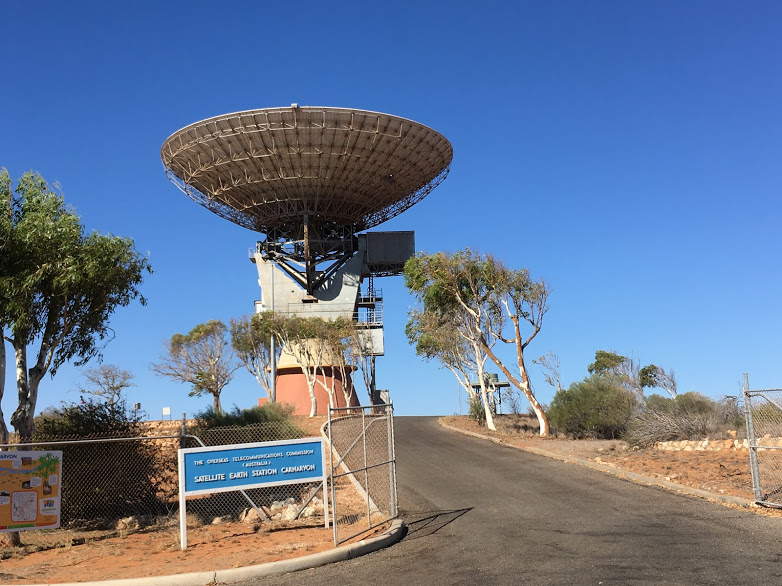 Carnarvon is a coastal town situated approximately 900 kilometers north of Perth, Western Australia. It lies at the mouth of the Gascoyne River on the Indian Ocean.
The popular Shark Bay world heritage area lies to the south of the town, and the Ningaloo Reef and the famous tourist town of Exmouth lie to the north.
>>Check location on Google Map
Coral Bay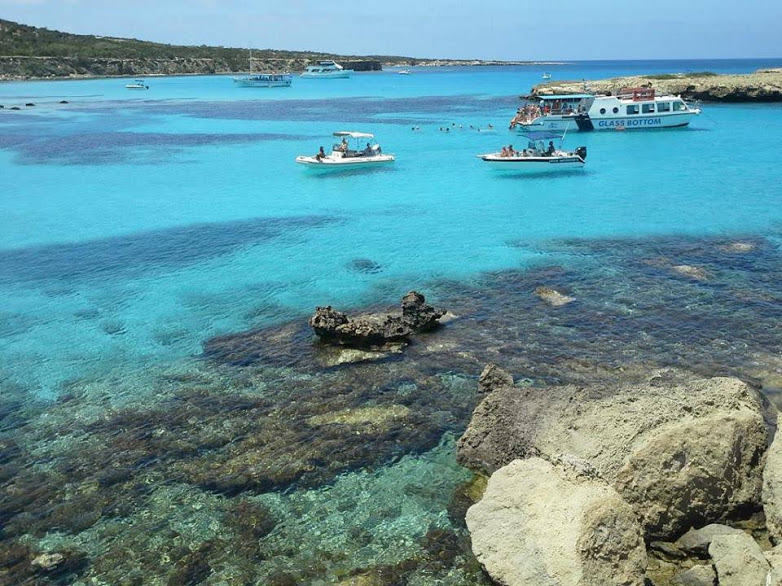 Coral Bay is a small town on the coast of Western Australia, 1,200 kilometers north of Perth. The primary industries are tourism and fishing. A wind-diesel hybrid system provides electricity to the city.
>>Check location on Google Map
Exmouth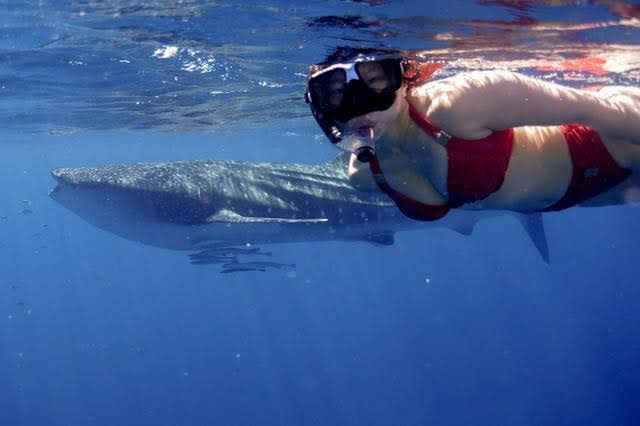 Exmouth is a small resort town on Western Australia's North West Cape. It's a gateway to nearby Ningaloo Marine Park with coral reefs, colorful fish, and migratory whale sharks.
Near Exmouth, Cape Range National Park has kangaroos, sheer cliffs, and red, rocky gorges. The Cape's northwest coast, Jurabi Coastal Reserve's tidal rock pools, beaches, and seasonal nesting grounds for marine turtles.
>>Check location on Google Map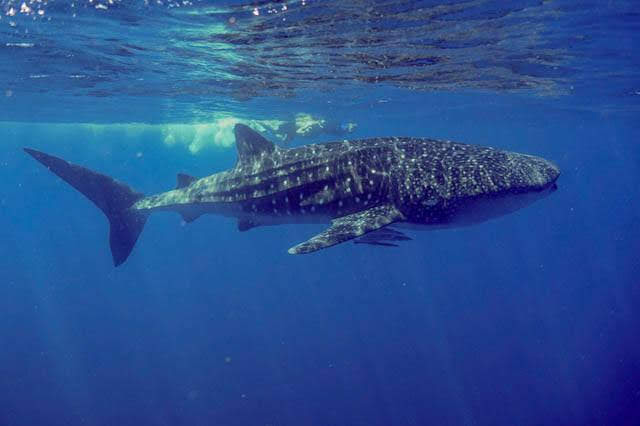 Karijini National Park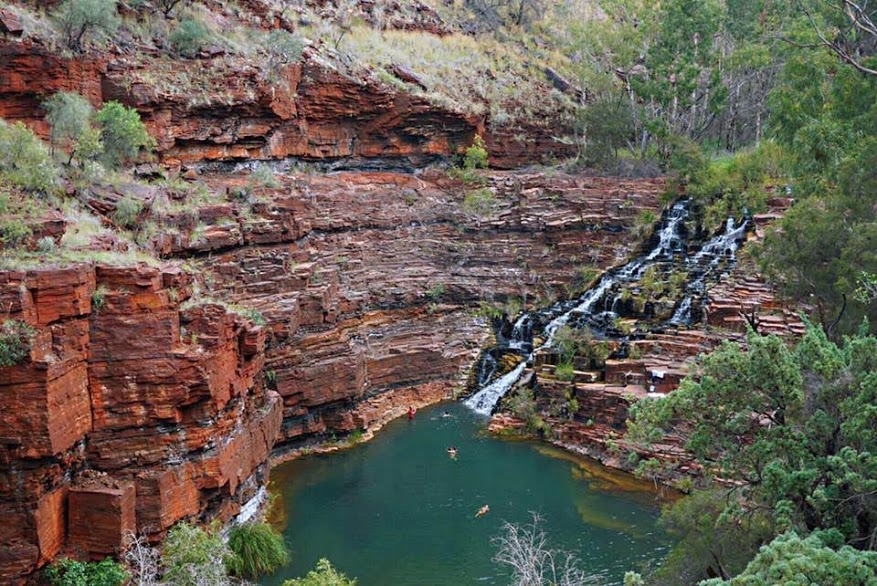 Excellent park with lovely scenic natural beauty. Ideal location for relaxation. There's plenty of beautiful scenery in this national park that attracts many tourists worldwide.
Its breathtaking views of the waterfall, impressive cliffs, and the trails, astounding views of various birds and their beautiful nests on different trees, nice chirping sounds, Wonderful sights from everywhere.
>>Check location on Google Map
Eighty Mile Beach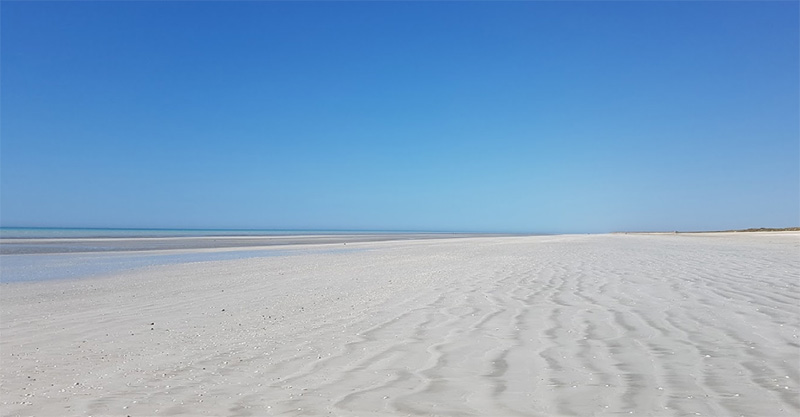 Great location to lay back, read a book, and enjoy the long walks on the beach and four-wheel driving. I was watching the sunset with a picnic basket. Also is an excellent spot for fishing.
>>Check location on Google Map
Broome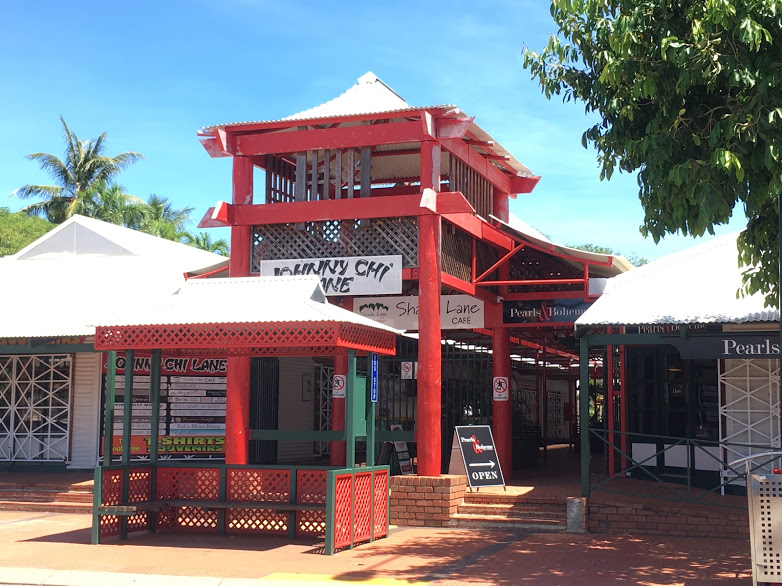 Broome is a beach resort town in western Australia's Kimberley region. Along its Indian Ocean coastline, the white sands of 22km-long Cable Beach offer a dramatic backdrop for sunset camel rides.
This pic shows Broome's historic Chinatown that overlooks Roebuck Bay, a jumping-off point for cruises to local pearl farms.
>>Check location on Google Map
Gantheaume Point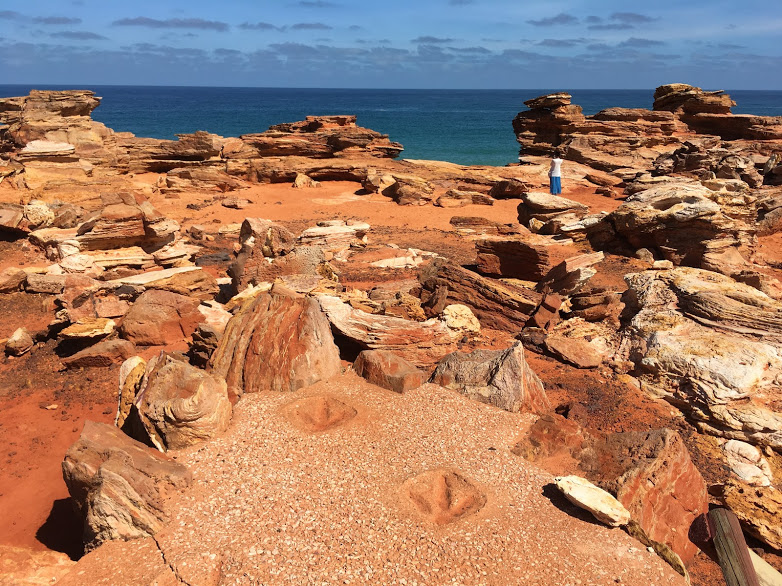 Gantheaume Point is near Broome, and it's a dinosaur track revealed in the beach's red rocks during low tide.
Stunningly beautiful with the contrast of the vivid blues & striking reds. The Ospreys nesting on the lighthouse is a bonus. Your imagination runs wild thinking about dinosaurs running over this area. See the footprints. Amazing.
>>Check location on Google Map
Cable Beach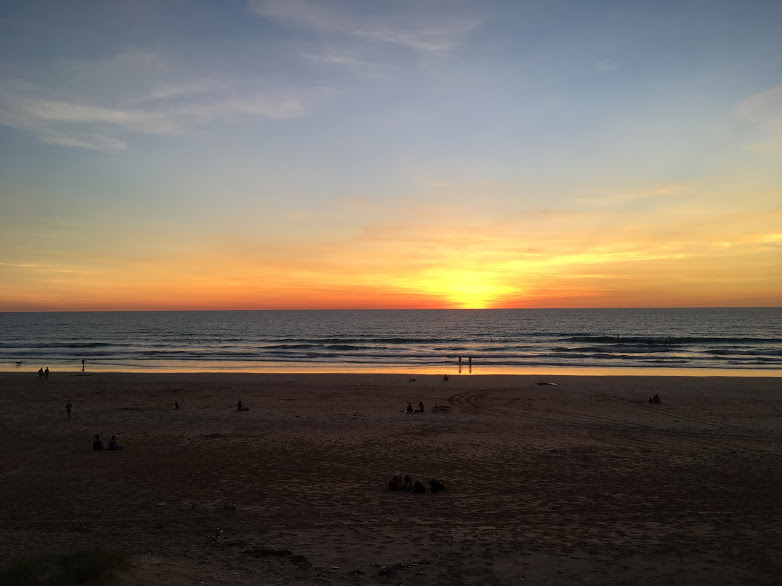 Beautiful. Breathtaking views and the most amazing sunsets. The beach is enormous, and it gets even more significant when the tide is out. The northern part seems to be more popular with locals who drive up—great spots for an evening bbq. The camel rides run here. Nice place to watch planes coming into land.
>>Check location on Google Map
Horizontal Falls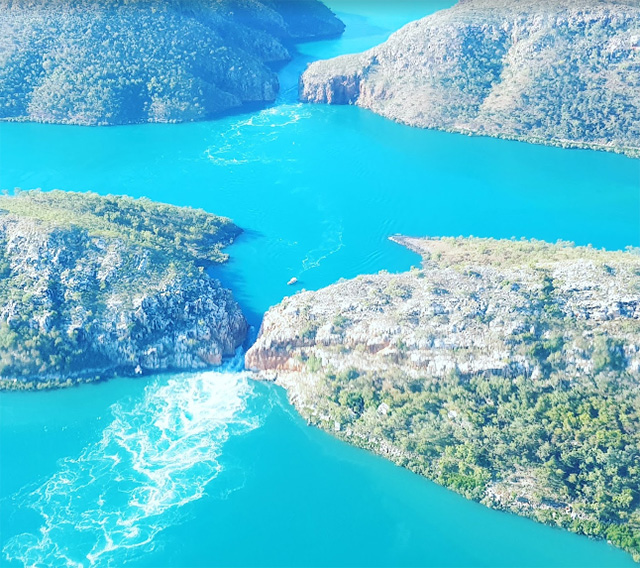 The seaplane was an experience & flying over the spectacular views was incredible! The boat ride through the falls was great; however, I would've expected a bit more time in the boat whizzing around for the money we paid. On the other hand, swimming right up close to the sharks & fish in pen was awesome!
At AUD 850 for a half-day experience, it was worth every cent. If you don't go, then you're missing out. We even saw several groups of whales.
What more could you ask?
>>Check location on Google Map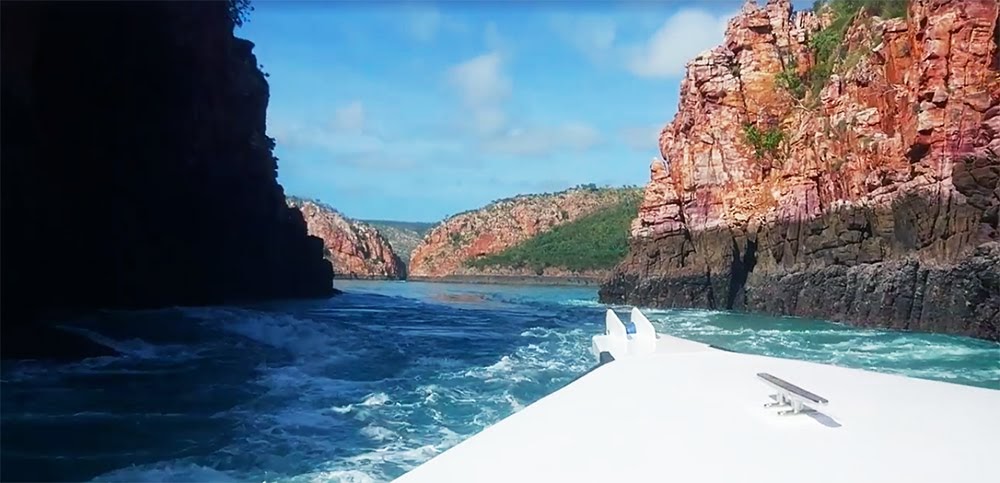 Conclusion
Want to plan your own Perth Broome road trip? Read this article and get started!