I recommend Boost Mobile if you have a 30 days trip to Australia. Indeed there are many mobile services in Australia; let's check other details.
Why recommend Boost Mobile? Even though there's no physical store in Australia, you get a sim card at Woolworths or Coles. But, of course, the true answer depends on what kind of trip you take.
What Are These Mobile Services in Australia?
If you are a foreigner traveling in Australia, you might ask those residents because there's no accurate answer. You must consider where you will go for a quick city tour or an outback road trip in remote regions.
These are the popular mobile service in Australia: (PS: All the amounts count in Australian Dollars)

Telstra is the first, famous & leading brand in Australia. Because Telstra telecom mobile service has the most extensive cover range in Australia, whatever you are tripping in somewhere remote. Whether you enjoy the beach sunshine or climbing mountains, the service still works.
But cons are a bit expensive for data capacity; the standard plan for new users is just $30 for 2.5 GB available in 28 days, no cumulative. 2.5 GB data capacity in a month? Well, it's just letting you update your Instagram & Facebook and watch videos of what your friends are doing for only in one night time. Then run whole out!
Want more extra data? Usually $10 per 1 GB. So let you almost in great signal but much more paid.
If you have an outback trip in Australia and need to stay online, consider other pre-plans.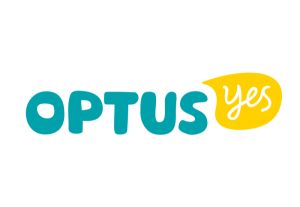 It's a second choice, especially for most travelers, because more extra data is accessible. No.2 ranking signal range cover in most places. Found out from most friends that they use this mobile service for at least 15 GB of data for $40 in 28 days, and it can have a cumulative count left for next month.
Signals work well in most regions, including cities, but get nothing in remote areas. If you are just temporary tripping, you can purchase it online before you come.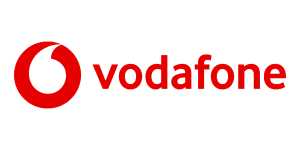 This mobile service I've seen many advertisements in most corners of the city; they give new users a dozen GB of data capacity. But it works well in the town only if you almost stay in the center. Once you are out of the city, you will say goodbye. You can select a Prepaid plan for $30 for 6 GB in 28 days or consider $40 for 17 GB in 35 days.

It's friendly if you usually go to Woolworths. But it just works well in the Woolworths shopping mall regions in the local area. Unless you are a resident and typically go shopping at Woolworths. Also, it's the cheapest option for most people, $30 for 5 GB each month, with a 30 GB data bank to save your unused data and free international call.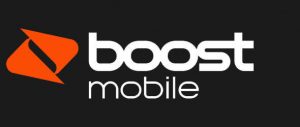 TELSTRA's mobile service cable power provides many GB of data capacity. In addition, they usually give you extra data as a bonus every weekend. So if you purchase $30, you get 6 GB high, faster 4G connections speed, unlimited calls, texts & international contact. Although there's no physical store to service, you can make any change, transfer your mobile number & cancel at any time online.
The advantage is that you have a signal range cover as good as TELSTRA mobile service to bring the connection to remote regions.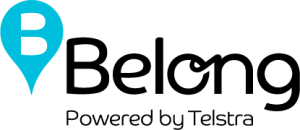 It's a brand new brand Australian mobile service that uses the shared cable of TELSTRA. When I touch this sim card, it works pretty well in the city. But once you are out of the city, sorry, you get nothing! The advantage is you have so much data, at least 15 GB data capacity for the first month, just $40, pretty well for your "city trip."
Which Australia Mobile is Best for You?
If you always stay in the city, it doesn't matter if any mobile service works for you. Or you don't need to register any mobile sim card if you have WIFI with great signal in your accommodation. So make sure the WIFI quality in your accommodation before you make a booking.
If you are a temporary traveler, have three weeks or one month, and usually connect your Instagram, BOOST Mobile is best for you. OPTUS is second.
How to Buy an Australian Mobile Sim Card?
You can buy those mobile sim cards from most retail stores in the shopping mall or airport. In addition, it provides specific physical store services by TELSTRA, OPTUS, Woolworths, and Vodafone, or go to Woolworth's or Coles supermarket to figure out.
But both BOOST and BELONG sim cards you need to buy from Woolworths & Coles supermarket first then link free WIFI activate the sim card.
But both BOOST and BELONG sim cards you need to buy from Woolworths & Coles supermarket first then link free WIFI activate the sim card.
Once you have a sim card, you need to activate it via their official website, which leads you to start your phone number by clear buttons. And then select the prepaid plan you would like, finally pay by credit card online, and get the welcome message after a few minutes of waiting!
Which does Australian Mobile Service work in Uluru?
Uluru, it's a "Center of World" located in the center of mainland Australia. Suppose you want to take a trip to Uluru (Ayers Rock), only TELSTRA. In that case, BOOST should be fine in my experience while you reach Yulara.
Therefore, there's no connection signal on most midway outback road trips. In other words, if you aren't usually uploading or reading anything online, you don't need to purchase that sim card to at least save $30 – $40.
How Can I Contact You If Any Emergency in the Outback?
Without mobile signals that make you feel panic cause you are on the midway outback. And there are lots of kangaroos that appear on the road suddenly from the forest. So you must carefully & be aware while driving. The best & safest way to go is to stay slow.
Once you hit the kangaroos wildlife and get your car broken accidentally, try to call emergency via your phone. But you need to check your signal status at first cause it is available in the emergency signal or figure out an emergency telephone booth to call the police.
Neither an emergency telephone booth nor phone call signal. Try along the side road, wave your hand too far away. Instead, make a sign letting other cars see you clearly, or try to keep moving with your essential items.
Principle of Self Driving
To avoid or reduce emergencies, make sure you reach the next town before sunset, or make sure you can drive at least 5-6 hours and have another partner to help you move. At least you guys have two people that can drive 5 hours.
How Much Is the Cost of An Australian Mobile Service?
Generally, you cost at least $30 – $40 for a month; if you want more extra data, $10 per 1 GB, depending on what service you would like to pick up. You need to purchase online before data runs out. Otherwise, you will charge an extra fee with an expensive bill.
Conclusion
Owning an Australia Mobile Number is convenient to contact and connect networks for most people who want to share something stunning viewing online instantly. Just choose the network service with relevant TELSTRA Telecom that you have excellent range cover while tripping in Australia.
Spending $40 to connect to the world could make your location visible to your friends & parents. People could help you quickly if you are in an emergency. Above all, always keep safety for yourself, and make sure you can use self-drive long before starting the outback road trip.