Cairns is one of my favorite places for an Australia road trip. A beautiful place for vacation, and beautiful beaches and blue waters represent the vibrant colors of the sun, full of heavenly places.
Today in this article, I will share with you Cairns to Brisbane, there are more beautiful attractions. So remember to travel to Cairns, don't forget skydiving, or you will miss the most classic and evocative moments!
As this classic attraction list, it should help you plan your road trip to Cairns Brisbane. Click Here>>
Let's check these attractions below:
Barron Falls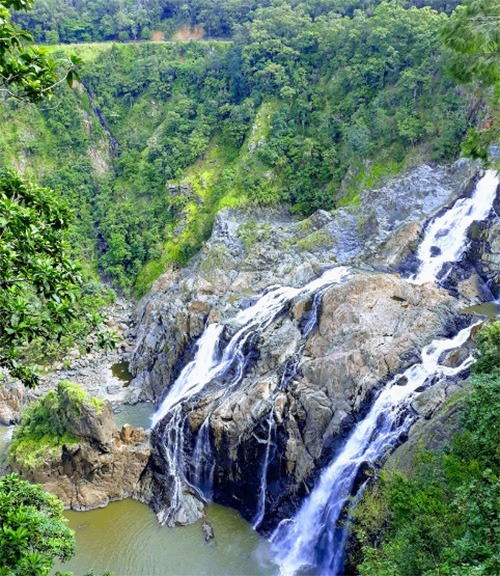 A scenic trail leads to lookout points for this 250-m—cascade of water from the Barron River.
>>Check location on Google Map
Skyrail Rainforest Cableway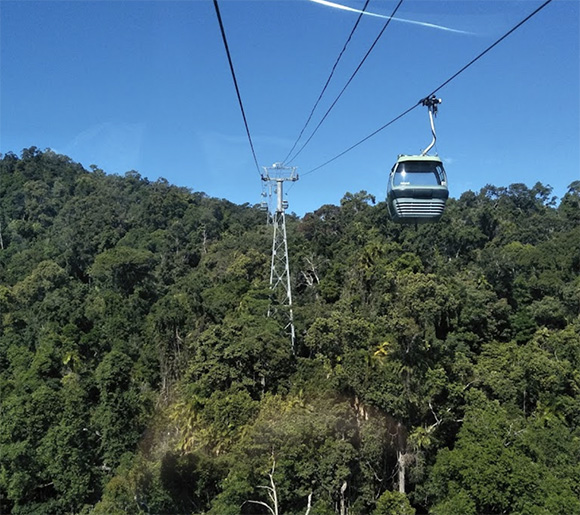 7.5-km. Rides in enclosed gondolas over the rainforest canopy, with walks at two stations along the way.
>>Check location on Google Map
Birdworld Kuranda & Australian Butterfly Sanctuary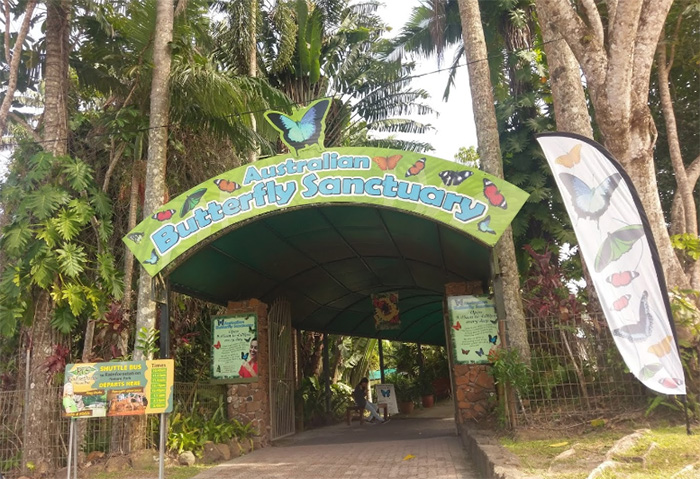 One of the most incredible attractions in Kuranda. For a small fee ( we bundled in with the butterfly house), I got to experience many laughs and unreal moments. Do listen to the guide regarding moving jewelry etc. These birds enjoy biting things.
>>Check location on Google Map
Cairns Esplanade Lagoon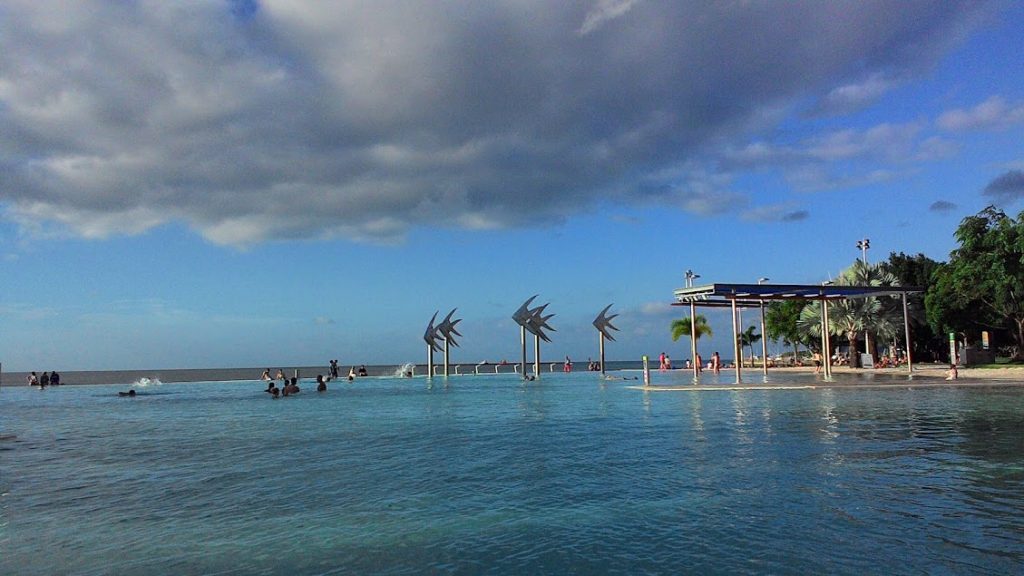 Awesome spot. A large park on the edge of the city and the harbor. It is dotted with trees and lined with restaurants for a quick snack, meal, or cocktail; the pool is like a lagoon with an infinity view of the ocean. In addition, the depth ranges from millimeters for little kids to about 1.8 meters.
There are public toilets and change rooms, and lifeguards patrol the lagoon. The surrounding park is beautifully maintained, and lots of spots exist just to put your stuff down, sit and watch the world goes by. One of the best public spaces I have ever visited. Well done, Cairns.
>>Check location on Google Map
Crystal Cascades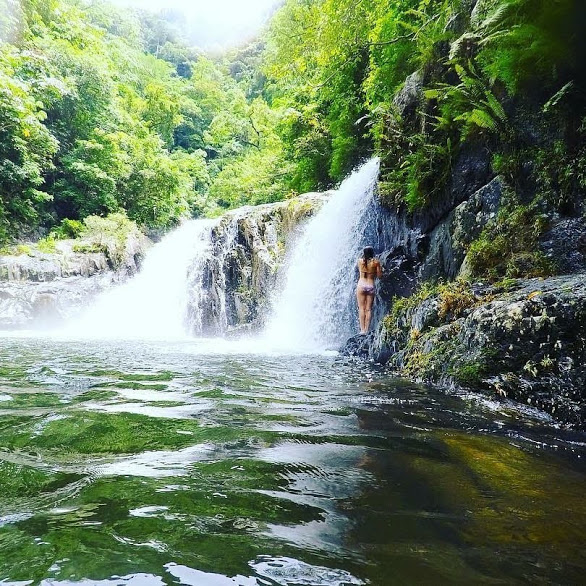 Group of small rainforest waterfalls flowing into natural swimming pools, reached by a short hike.
>>Check location on Google Map
The Crystal Caves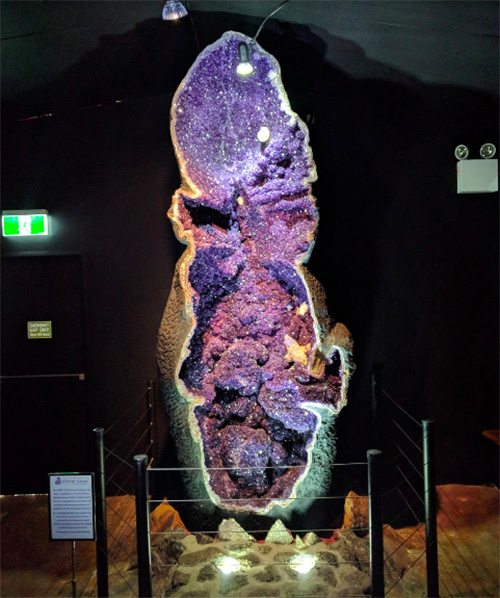 Artificial cave network encrusted with one man's collections of gems, crystals & fossils.
>>Check location on Google Map
Whitsunday / Airlie Beach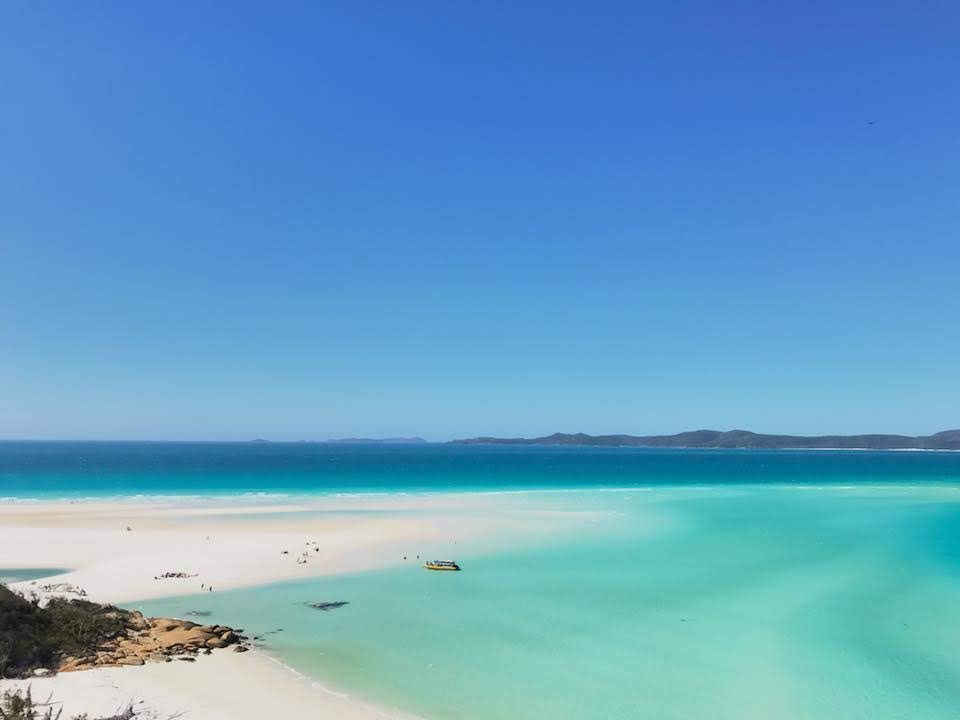 Airlie Beach, an Australian resort town on Queensland's Whitsunday Coast, is a gateway to the Whitsunday Islands and the Great Barrier Reef. You can enjoy the yacht from the Port of Airlie, Abell Point Marina, and Shute Harbour.
In addition, The Airlie Beach Lagoon is an artificial swimming area with a family-friendly beach and park. The town is also known for nightlife ranging from backpacker bars to clubs.
>>Check Airlie Beach location on Google Map
>>Check Whitsunday location on Google Map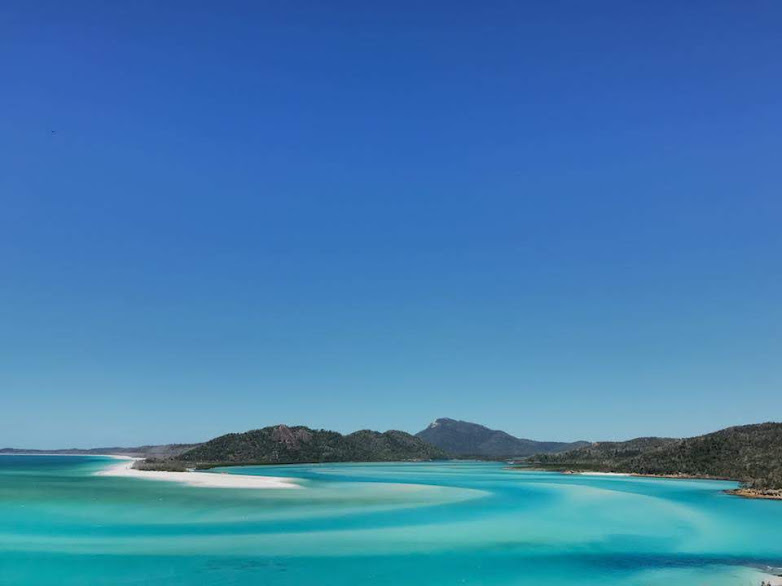 Fraser Island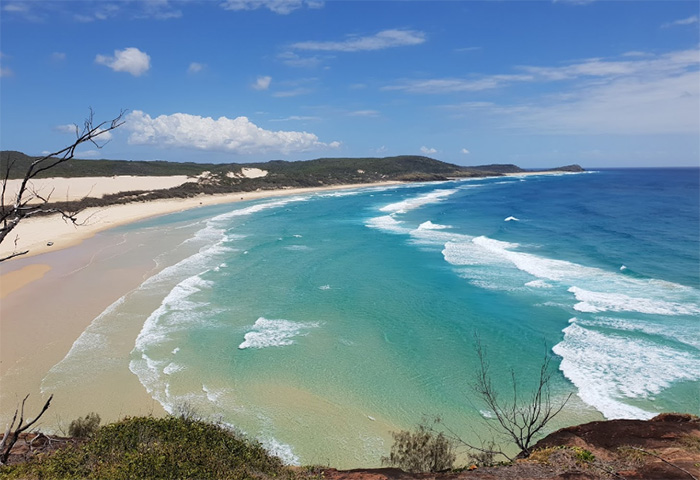 Lake Mckenzie (Boorangoora) is a popular tourist spot; this perched lake features pure water, white sand beaches & picnic space. So beautiful here. Recommend that this is on your list of places to visit. Clear freshwater is so lovely to swim in. Beautiful white sandy beach to sit on. It's a nice picnic area that is fenced off to protect the dingos.
>>Check location on Google Map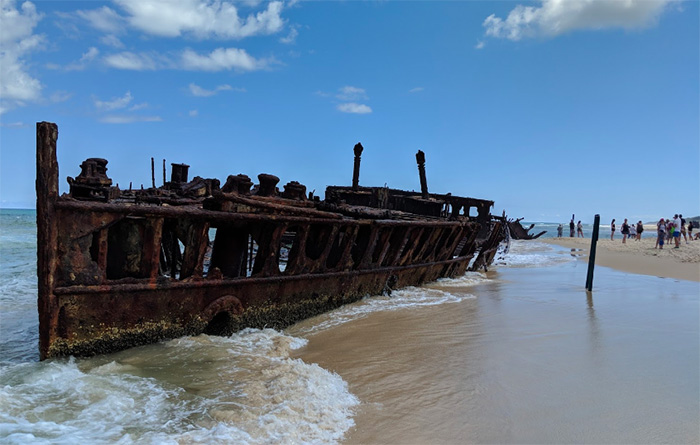 Noosa National Park
Large, scenic area with a mountain summit walk & coastal trails, plus wildlife viewing & swimming. Here is the attractions list in this national park:
Laguna Lookout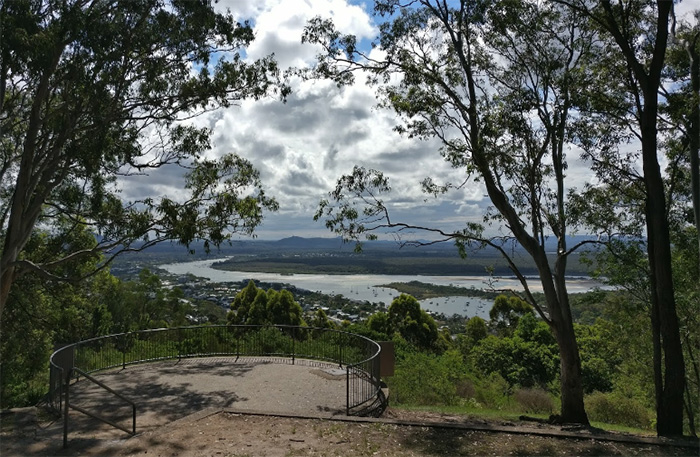 Circular overlooks sweeping views of the coast amid picturesque national parkland.
>>Check location on Google Map
Fairy Pools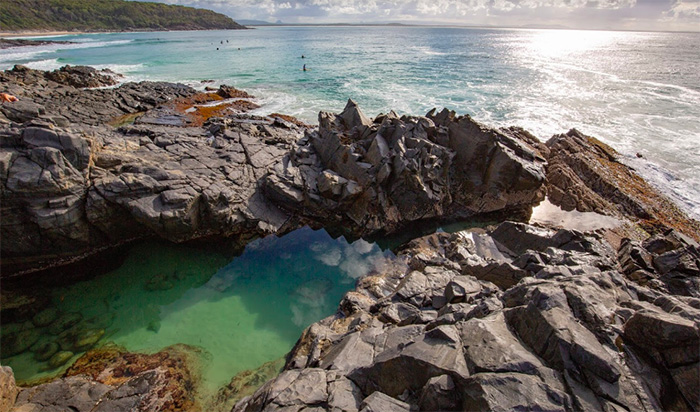 What a surreal place! Unfortunately, I couldn't get a picture without people in the way, and it's not easily findable (no path). Like paradise when you get there.
>>Check location on Google Map
Noosa Spit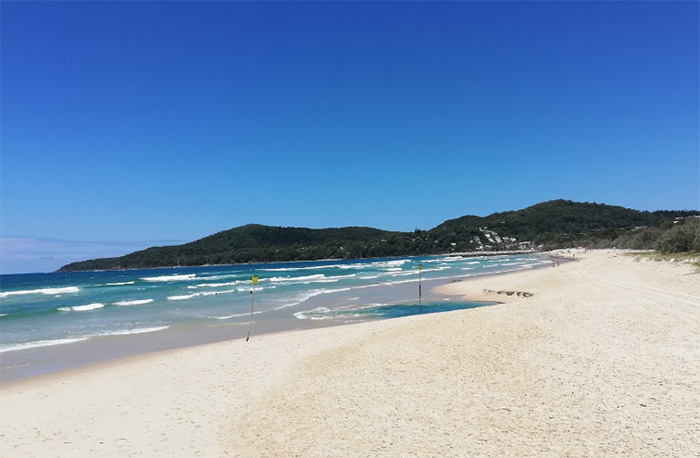 A charming beach relaxing with little waves is great for kids.
>>Check location on Google Map
Skydiving (Tour booking)
Founded in 1999 by a pair of optimistic young mates, Skydive Australia has grown from the small beachfront operation of Skydive the Beach Sydney in Wollongong, NSW. Using a single six-seater Cessna 206 to a company with eighteen premium drop zones Australia-wide – and more planned.
Sharing skydiving awesomeness with people from all over the world has been a Skydive Australia mission. It's been a rollicking ride with hilarious characters, heart-stopping moments, and adrenaline-pumping stories. And every day is still as exhilarating as day one.
Staffed by an energetic young team passionate about delivering the perfect skydiving adventure, Skydive Australia spends its days jumping over unique locations all around Australia. Our skydiving instructors are highly experienced in their field, where many compete nationally and internationally. In addition, Skydive Australia is backed by the best flight and ground crew ever.
To book a Skydive tour, visit their official website
>>Read More.
Great Barrier Reef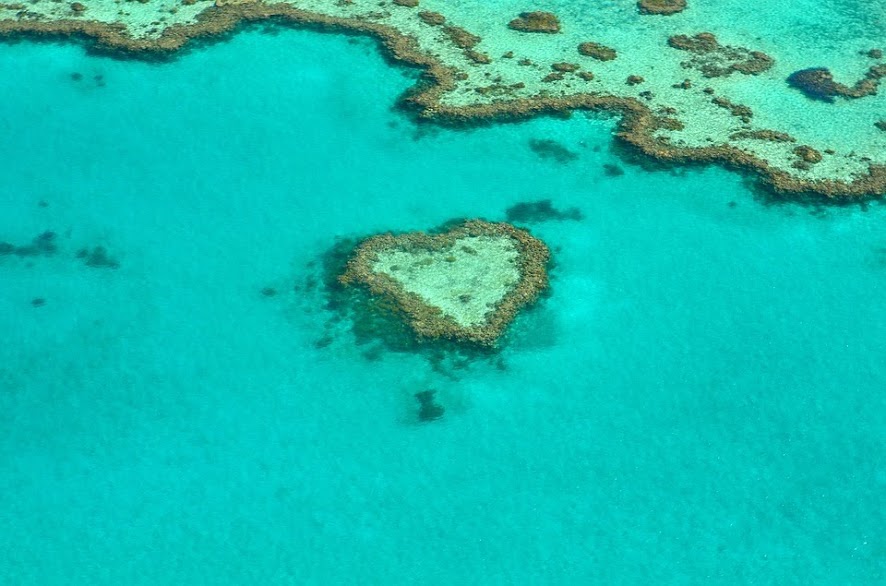 Off the coast of Queensland in northeastern Australia, The Great Barrier Reef is the most significant living thing on Earth and is even visible from outer space. The 2,300km-long ecosystem comprises thousands of reefs and hundreds of islands of over 600 hard and soft coral types. It's home to countless species of colorful fish, mollusks, and starfish, plus turtles, dolphins, and sharks.
Green Island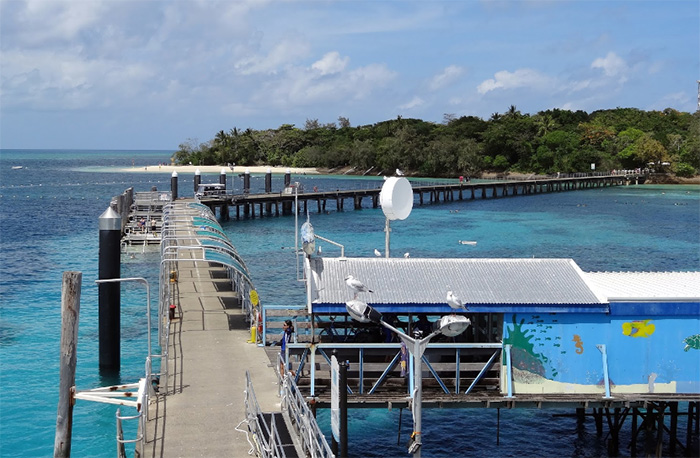 If you had to travel to islands like the Maldives, this island makes you feel there! But it was an enjoyable experience nevertheless and made kids feel fun. So I would recommend visiting the island.
>>Check location on Google Map
Conclusion
Want to plan your own Cairns Brisbane road trip? Read this article and get started!