The Great Ocean Road is stunning and one of the attractions one must visit on a road trip. However, no more than twelve disciples are present (yes, some eroded by the sea breeze). Nevertheless, it's still worth adding to your road trip plan.
If you plan a road trip on the Great Ocean Road, this article will share the beautiful sights you must take along the Great Ocean Road. Although it is a long way to go, don't miss these destinations.
As this classic attraction list, it should help you plan your road trip to Melbourne, Adelaide. Check Here>>
Or, you can check the drive map for Great Ocean Road. Click Here>>
Let's review the best attractions which must go on Great Ocean Road.
Memorial Arch at Eastern View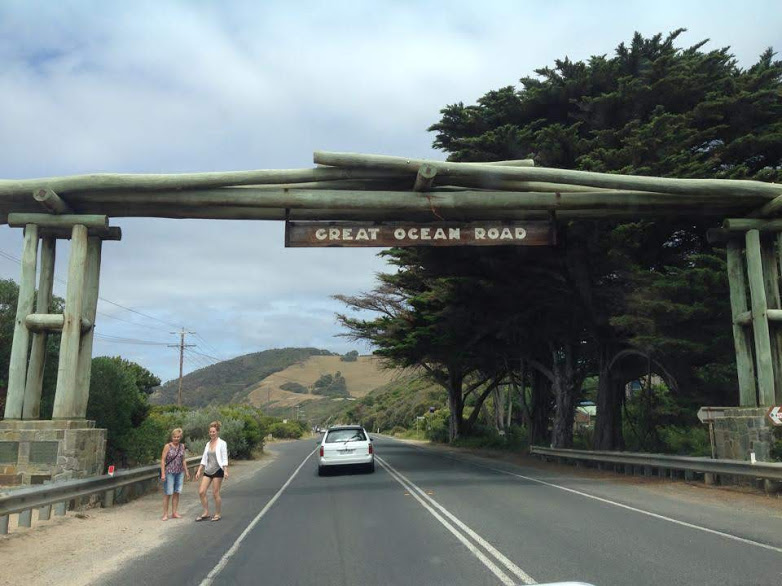 It's the first & must-visit attraction before the Twelve Apostles when you begin self-driving. As a sign establishes on the highway, slow down & find a way to park a car and take photos at once. Because too many people who join the tour group have several bus stops here, many people will be against your picture. So stop here & bit rest and get photos in a short time.
>>Check location on Google Map
Twelve Apostles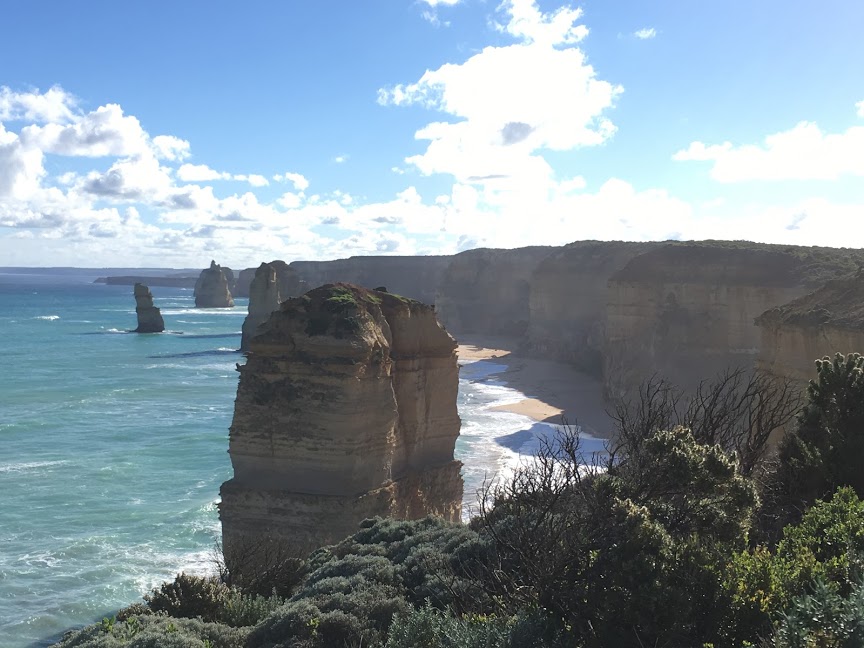 After about an hour of driving along the Great Ocean Road, you will find a sign brought to the Twelve Apostles Facility Area. Park your car here and follow the path to see the Twelve Apostles on your right hand.
What a unique attraction, a massive rock in a great sea wave, magnificent, unforgettable shots are filling your mind, beautiful! Even though there are not twelve rocks towering on the ocean but still stunning the nonstop shutter.
>>Check location on Google Map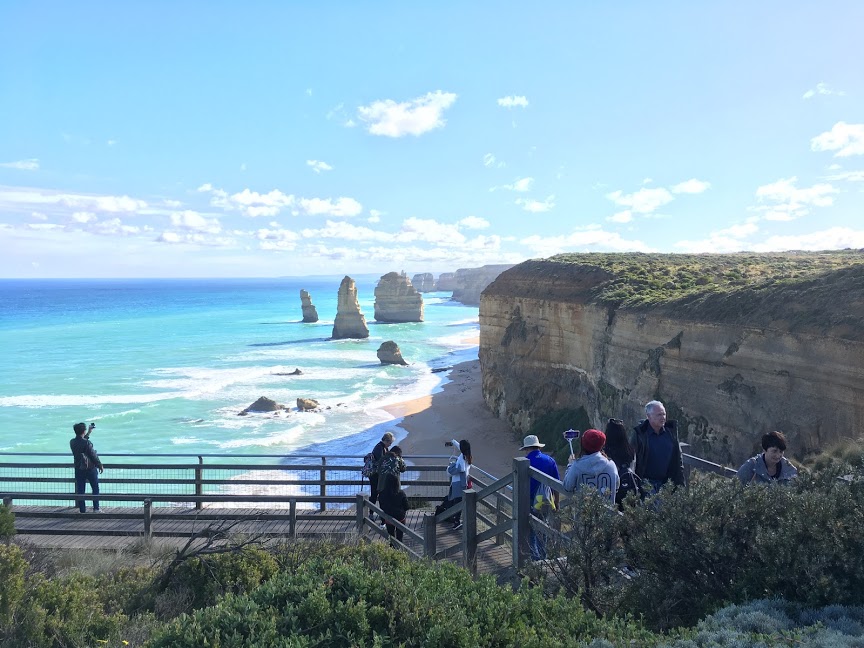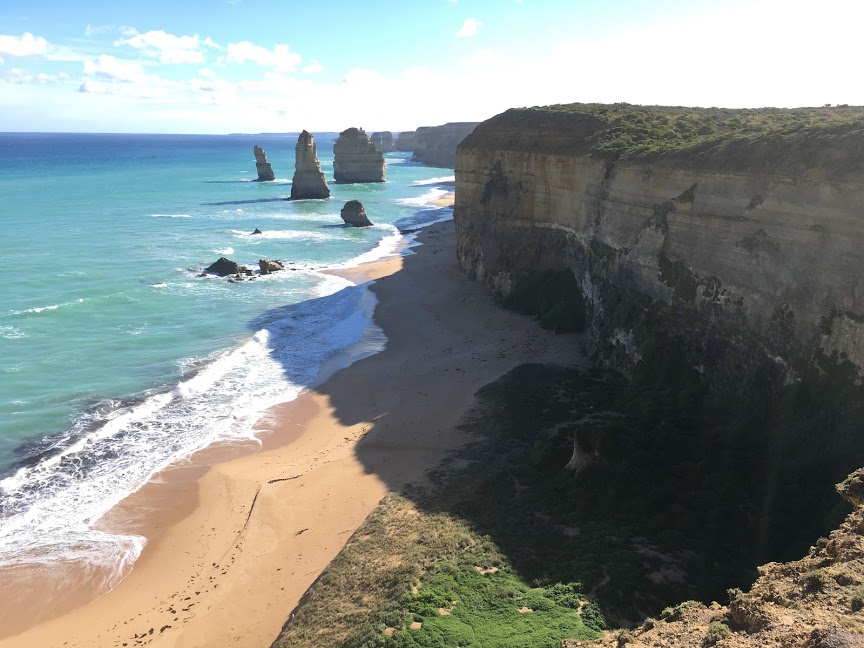 Castle Rock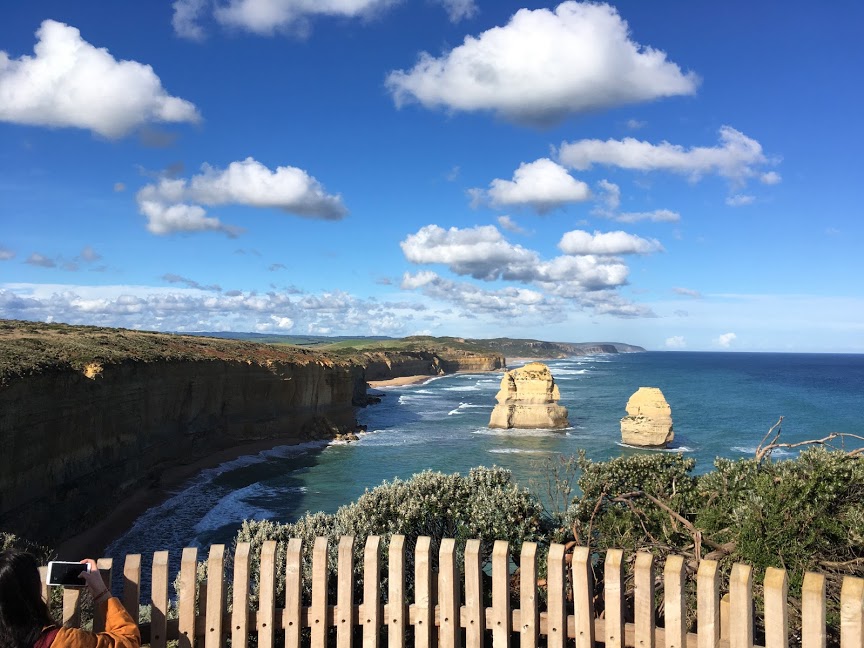 While you keep walking to the end of the trail, this rock is another side of the stunning attractiLet'set's run out your power of phone!
>>Check location on Google Map
Loch Ard Gorge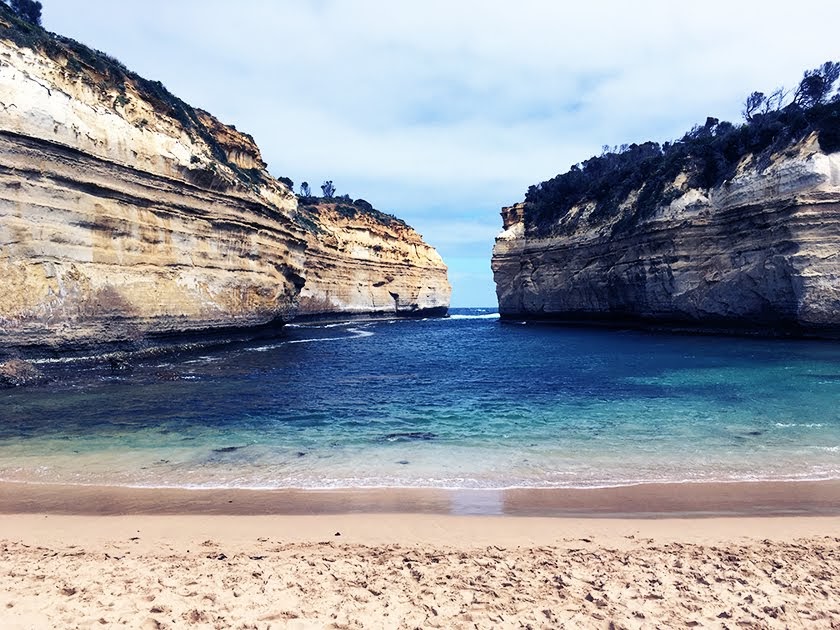 Many natural formed attractions around there, Loch Ard Gorge is a must-see to visit. When you reach the sand beach, you will see not many people enter the water but enjoy this great shot.
>>Check location on Google Map
Tom and Eva Lookout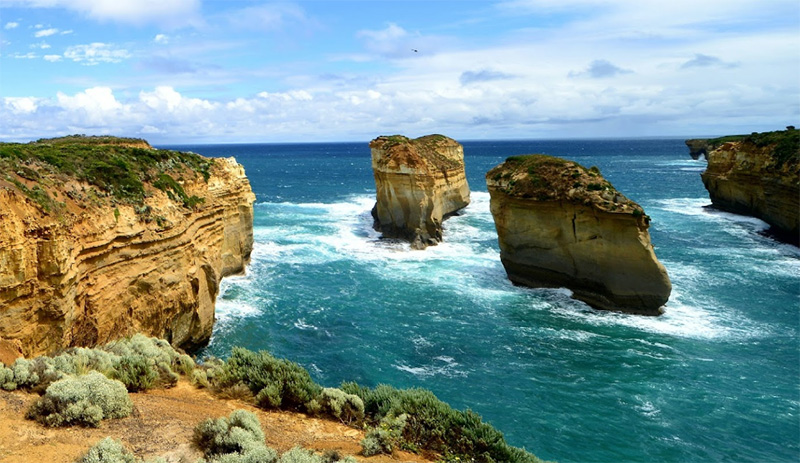 Tom & Eva Lookout is similar to Loch Gorge's attraction to view different grandiose sights; all-natural forms couldn't leave.
>>Check location on Google Map
The Razorback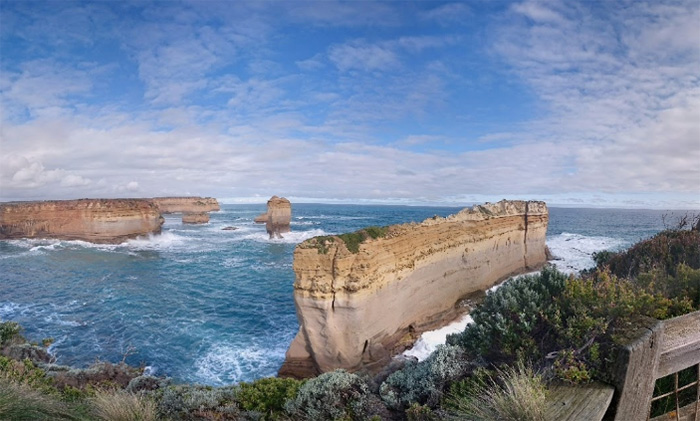 This part looks like another sight, Twelve Apostles; what do you think? A great point worth being.
>>Check location on Google Map
Mutton Bird Lookout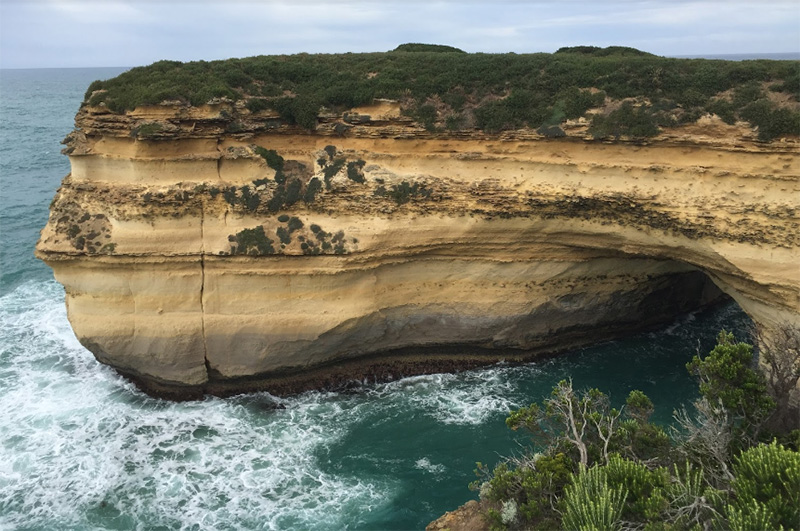 It's another sight to see the beautiful levels of natural attractions.
>>Check location on Google Map
The Blowhole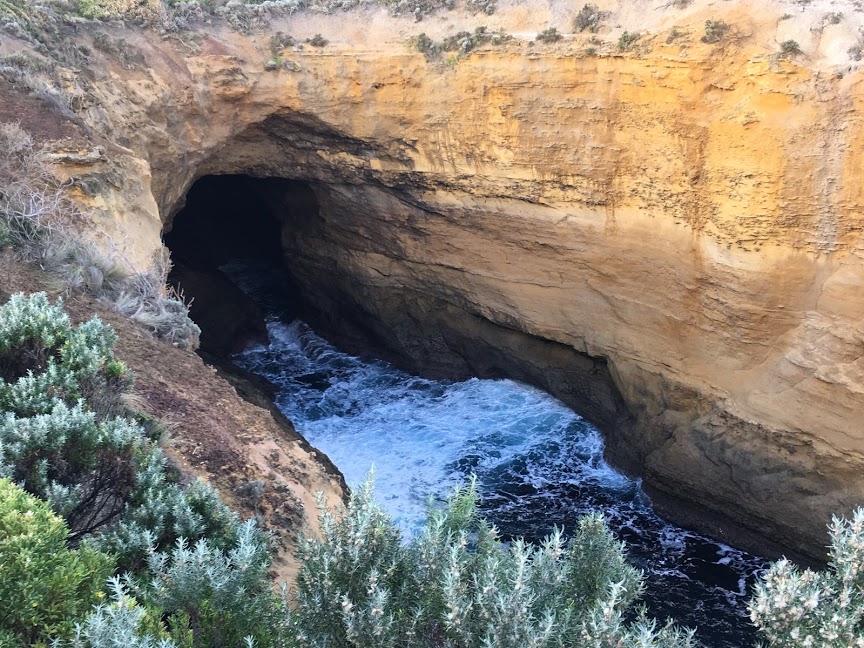 What a vast natural rock hole that I had never seen before. I heard that big wave sound from this blowhole & shot every moment, much stunning attraction worth be. But this area is not specific for most tourist groups.
>>Check location on Google Map
Sherbrook River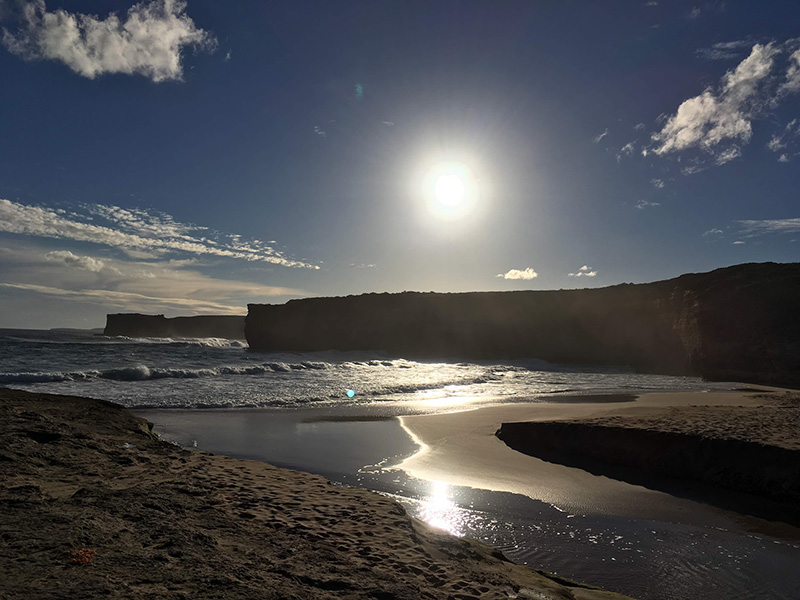 Although there is no flush flow in this river, still worth being here to take photos of the sunset, which are different kinds of sandy shots. After the Loch Ard Gorge trip, it is time to move to the next series of attractions.
>>Check location on Google Map
London Bridge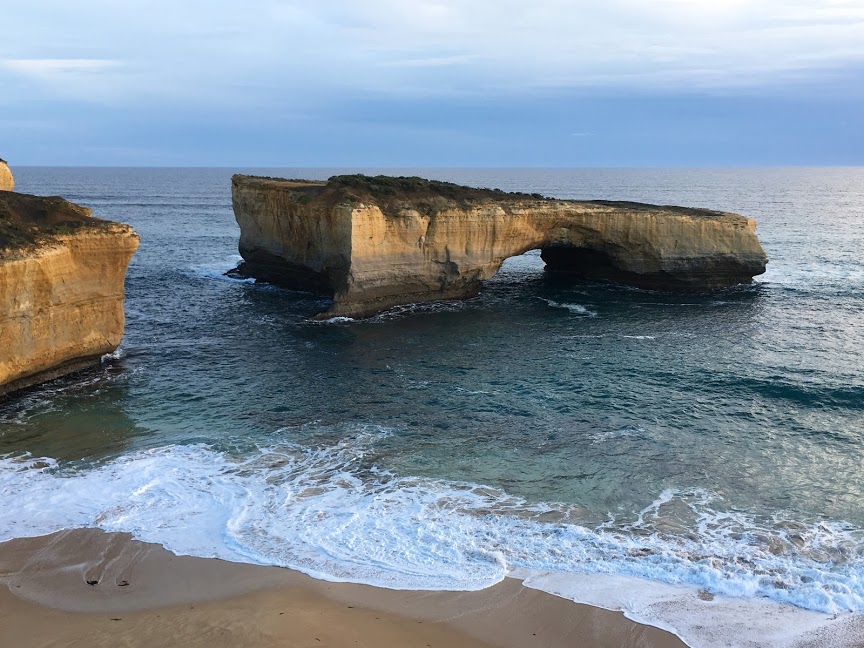 It's a great attraction. The natural form looks like a massive bridge-like London Bridge, smaller in the picture but huge, towering on the sea. With the excellent wave flush, take stunning shots as your memories. You need a parked car in the parking area to navigate here, and then you get it! What unique colossal artwork!
>>Check location on Google Map
The Grotto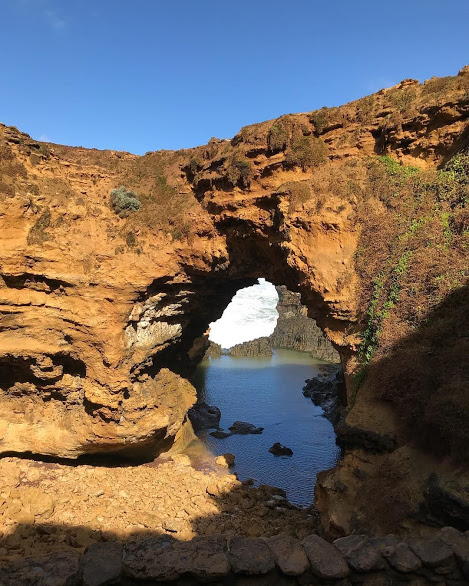 The Grotto is the last point to visit. It's a naturally formed rock with holes, similar to London Bridge but closer to the rock. When you arrive at The Grotto, there's a car park near there. So, park the car and a few minutes walk, and you can see.
>>Check location on Google Map
Conclusion
You can enjoy this journey on the Great Ocean Road. Whether you are driving by yourself or participating with a tourist guide, you are very excited on the way to the road. If you see the ocean is beautiful, you must grasp this feeling.
Want to plan your own Great Ocean Road road trip? Read this article and get started!