Start your engine, set up the navigation, get on the highway, then the township highway, and feel this simple moment.
In this article, I will share the sights between Melbourne and Adelaide. Why do I recommend these attractions, how do you plan this place, and what are the details about this attraction?
First of all, I will pick spots that are easy to arrange for you, they are easy to reach, and if you read from books, you will find more. In this article, I only share my recommendations and attractions my friends have been to feel good.
I must say that there will not be only six attractions, and more places here will be worth your while.
As this classic attraction list, it should help you plan your road trip to Melbourne, Adelaide. Click Here>>

Or, you can check the drive map for Great Ocean Road. Click Here>>
Somewhere Between Two Cities
Melbourne and Adelaide are Australia's two most classic cities. I like Melbourne, but I prefer Adelaide because of Germany's feeling, and the Hahndorf is very German-style.
When you drive from Melbourne to Adelaide, the journey can be very dull or rich. However, you can enjoy this road, passing through many simple villages, unknown farms, no marginal mountains, woods, etc.
Like many European countries and the United States, these are remote areas, leaving Australia's big cities. However, there are still many attractions worthy of your front-facing them.
Let's have these attractions:
Geelong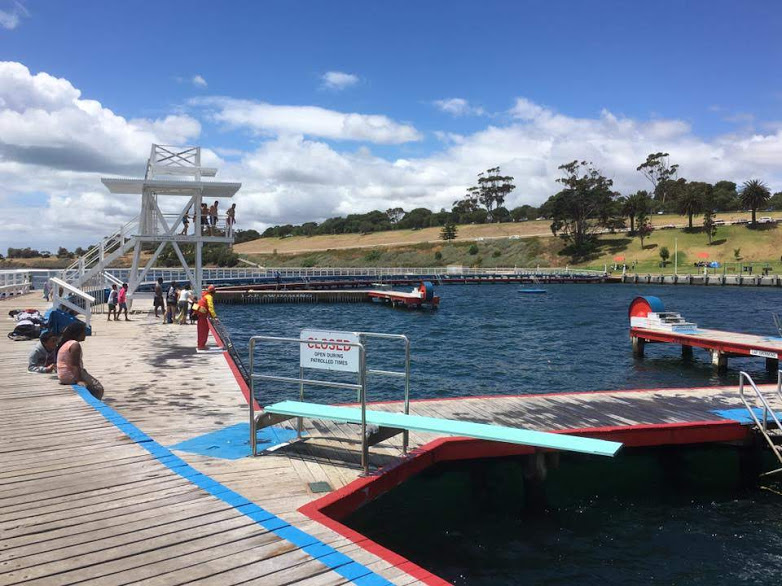 Geelong Eastern Beach Swimming Enclosure.
>>Check location on Google Map
Geelong, I went there once at the beginning of November, when the summer had just started, and the people who played with water began to grow.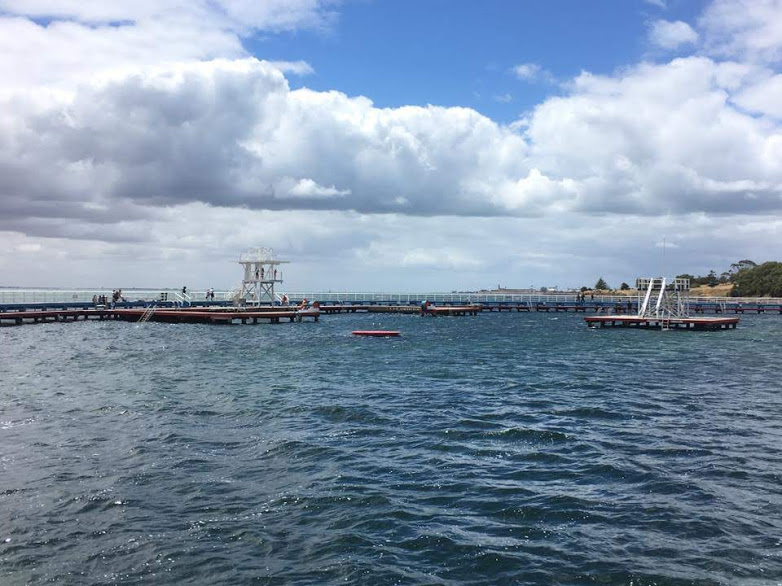 In addition to the specific play area seen in the photo, a children's play area on the shore with a shallow water depth. However, if you want to play with water in this area, the farther you are from the beach, the deeper the water.
It is worthwhile to bring children here for short-term tourists, and the weather will be hot. Remember to bring a tent, a sun hat, a parasol, and smear some sunscreen lotion on your body.
Great Ocean Road
The Great Ocean Road is the most fantastic place I have ever been to in Australia. There is stunning scenery on the other side. It's a natural coastal scenery with wild wind erosion, nothing artificial carving, and I can see the magic of nature.
Great Ocean Road is a scenic coastal spot with several classic attractions worth driving to see. However, it is best not to participate in the tour group because you can't see more attractions, and self-driving road trips are more fun.
I have another article on self-driving travel planning the Great Ocean Road, which you can read at this link.
>>Read More about Great Ocean Road Trip Planner
And here are a few photos of Great Ocean Road below: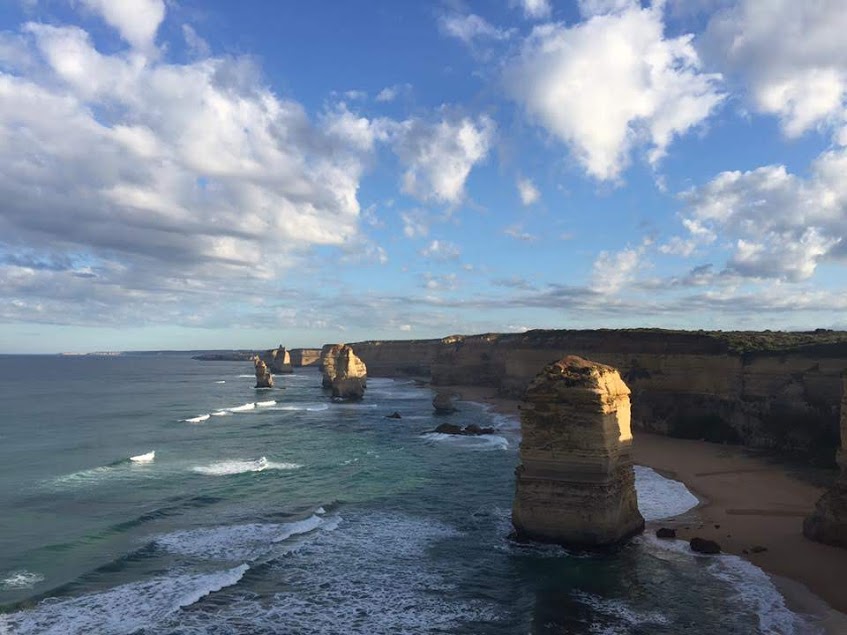 Twelve Apostles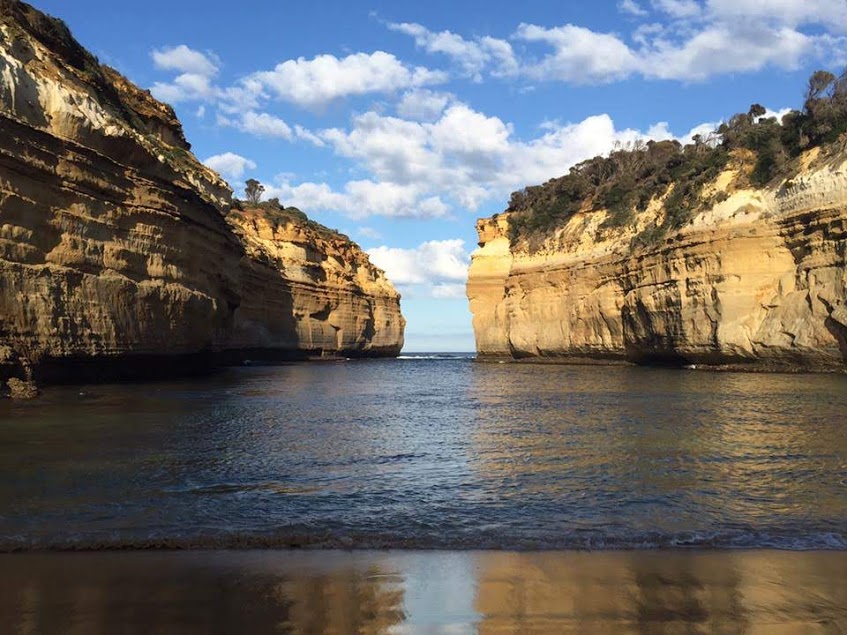 Loch Ard Gorge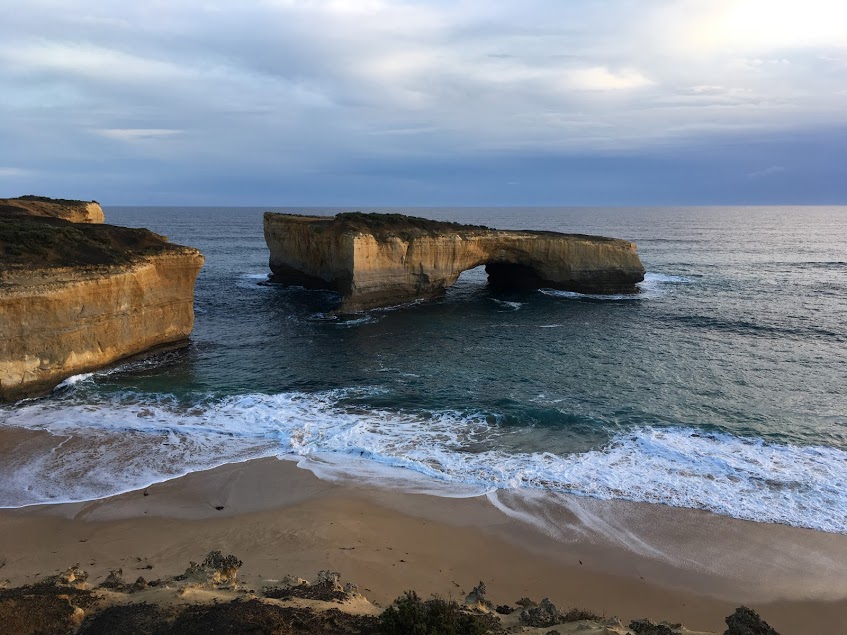 London Bridge
Warrnambool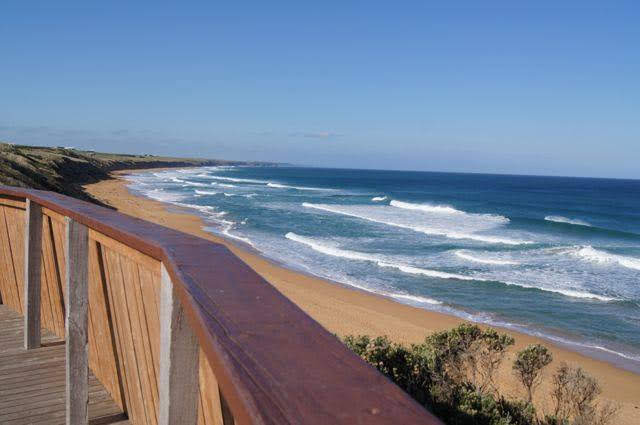 The most classic attraction of Warrnambool is that you can see whales here, as long as you reach a specific platform, but you still have the right time. For example, Logans Beach Whale Watching is a shore walk. So you can take a walk and watch the sea, then have the opportunity to see the whale's tail. But we still couldn't see the whales, and you took the photos in the afternoon near the evening.
Of course, you can buy some food and water at the local supermarket in Warrnambool. The supermarkets here are Coles, Woolworths, and ALDI. After that, you can keep moving to Adelaide.
>>Check location on Google Map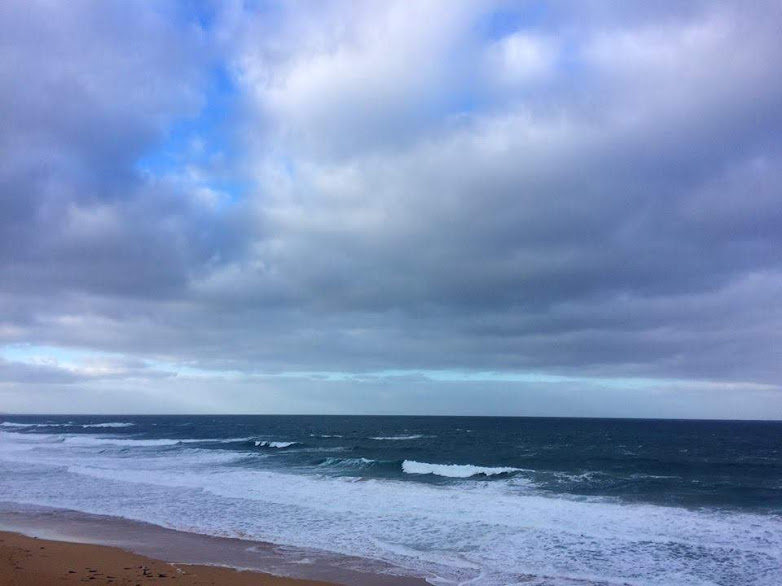 Logans Beach Whale Watching
Grampians National Park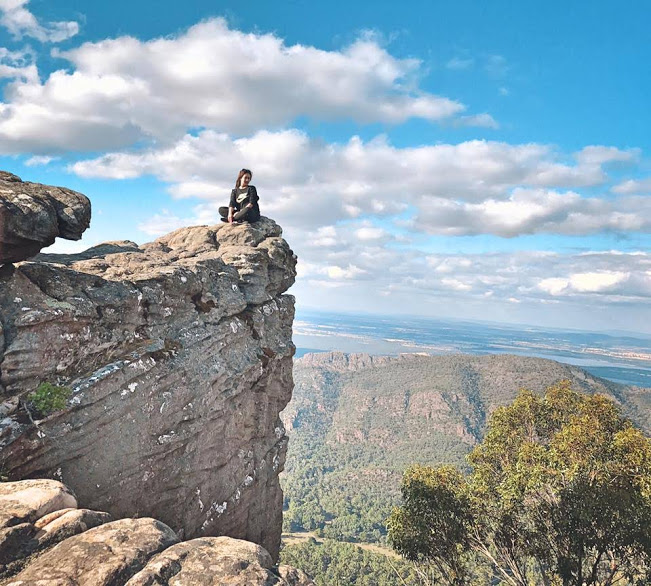 The most classic Grampians National Park is its towering rocky terrain, which looks like a boulder wall, naturally formed. It has two commanding heights called Pinnacle Lookout and Boroka Lookout; you can try to climb to the top of Pinnacle and look at the vast land.
We went to the Pinnacle Lookout, a classic lookout. In Australia, unless you go to the hinterland, you can only see the vast landscape of Australia through these natural observatories.
There are several campsites in this national park. If you are renting a camper van, this is a great experience.
>>Check location on Google Map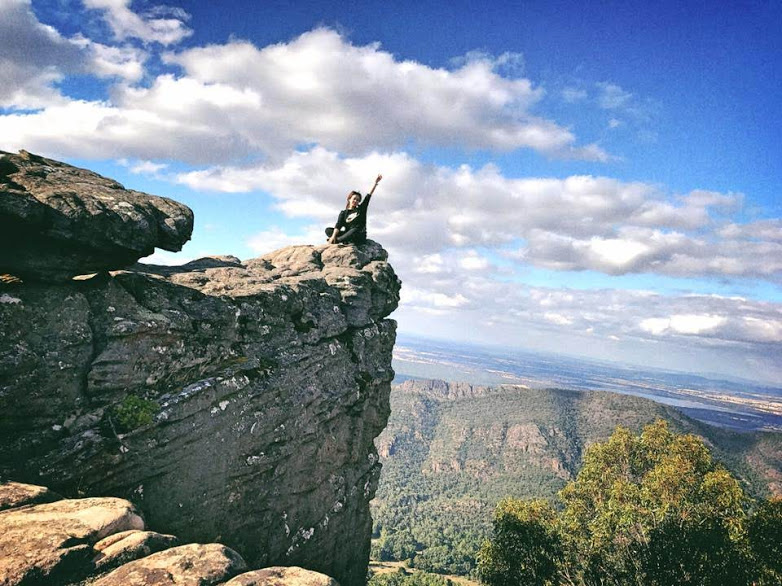 Grampians National Park
Lake Tyrrell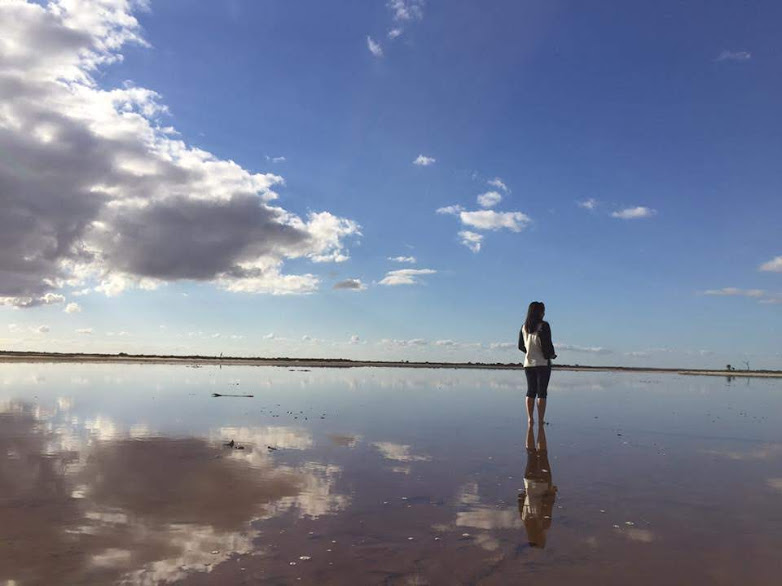 Lake Tyrrell- mirror effect.
Lake Tyrrell is a classic salt lake, a place that many backpackers like. The vast lake has a classic reflection, especially at dusk and morning. You have the opportunity to capture a beautiful picture of the lake. However, this lake is in a dry state in the summer, and you have to take some luck.
If you come to Australia during the winter, you will have a chance to reflect. But, still, the disadvantage is that it's pretty freezing, you know.
>>Check location on Google Map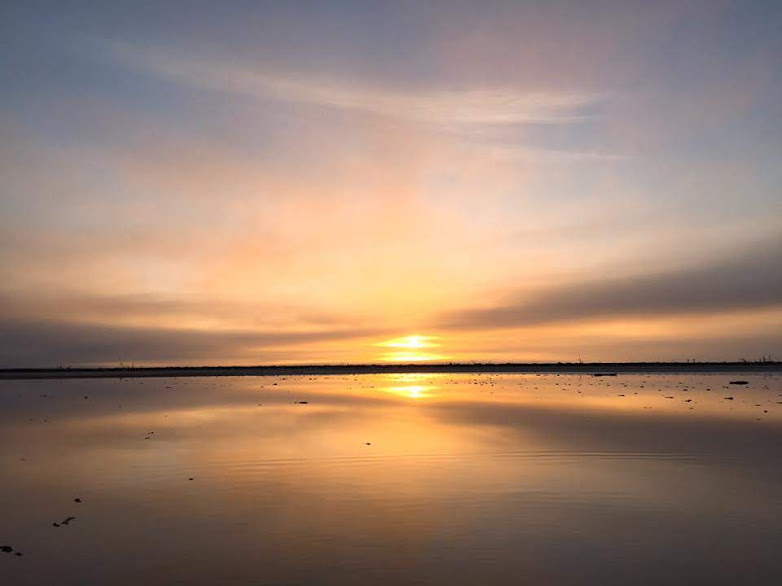 Sunset of Sea Lake.
Hahndorf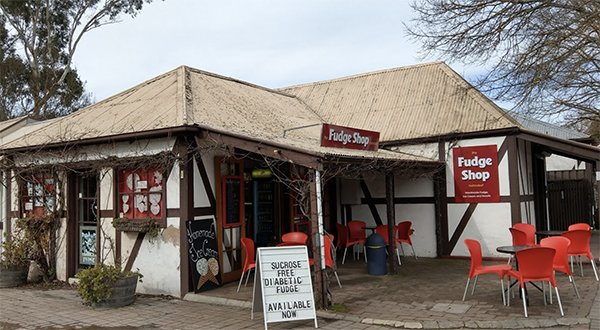 Hahndorf is a traditional German-style village. Before we entered Adelaide, we chose our lunch at the Hahndorf Inn, which sells classic German pig's feet.
The taste of the pig's feet is that the meat is soft, and the skin is a bit crispy with mashed potatoes. It's delicious. Fires (Chips) are also tasty. Unfortunately, we didn't order red wine. I only rated beer at that time because I liked the beer myself.
After eating, you can stroll around the village street. This village is not significant. Several small shops on the road to see. There are Aboriginal ornaments, ancient manors, and small gardens.
>>Check location on Google Map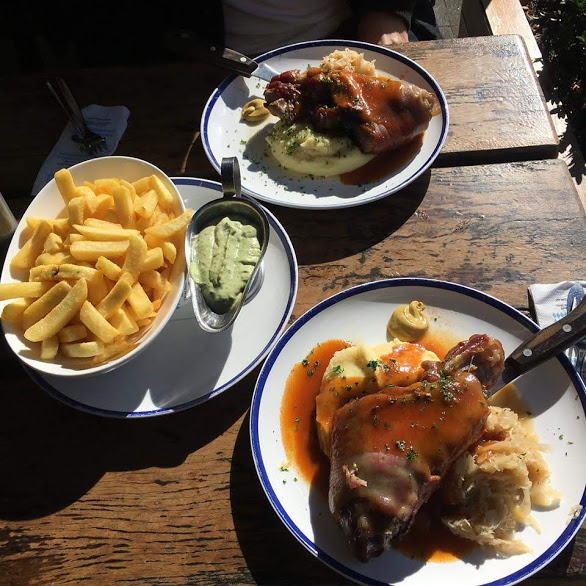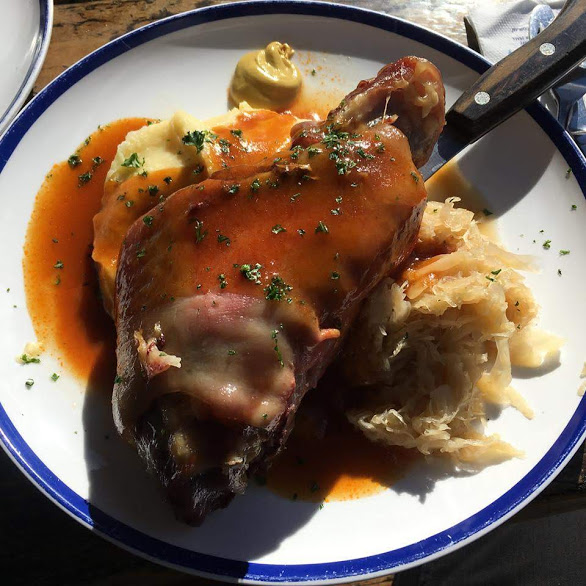 We had German pork feet meals at Hahndorf Inn & which were so delicious; I hope you guys will try it if coming.
Conclusion
Want to plan your own Melbourne Adelaide road trip? Read this article and get started!