It's always fulfilling for a road trip every time you drive through, as long as car accessories are ready. Meanwhile, are you prepared for preparation? Do you know what kind of car accessories you should have? This checklist will show you and let you check.
Wanna you have a good time on a holiday weekend road trip? Do you want to stay away from the hustle and bustle? Then, start the engine and Go!
Probably you need to prepare something essential for your car, which is a sedan or wagon, this article is for you.
Get this essential accessories checklist for your car road trip.
Why Accessories for Sedan or Wagon?
There are many kinds of vehicles in Australia. From my road trip experience, most car types are sedan wagons and minivans. Even this website discusses campervan and jeep road trips. For most residents or backpackers, sedans and wagons are easy to buy, and they just cost thousands less AUD.
When you get your brand new or used car, you usually drive it for work or on a road trip. Then, you will prepare some essential accessories like a seat cushion, dash video, small pillows, an external heater for winter, or cooling fan for burning summer, etc. Probably there's too lot in your brain, so here I wrote a checklist for you. For your convenience driving a sedan or wagon car, buy some essential accessories from this list enough.
Do you know your sedan or wagon is best for a driving trip around Australia? Read this article to get my 30 days road trip experience.
Essential Accessories Checklist for Your Car Trip
To make you have a good driving trip, some essential items for cars are crucial, especially for kids going out for a picnic or taking the doggy out to play. So what gears will you prepare for something excellent activities like a beach vacation, surfing, or road trip?
This essential list of driving trip items is for the car itself, which I think needs to be used, including safety. It has excellent navigation to avoid getting lost and a few small items you must have next to your driver's seat.
Let's have this list checked:
1. Dash Camera Video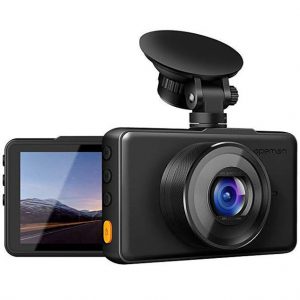 Why do I mention this thing over and over again? Because it's straightforward, It's for your safety. Don't say how it will be on the road, but the traffic is like this. You never know if someone else will accidentally hit you.
No one will hope to encounter a car accident when you travel. It must be a whole trip. In order not to cause trouble in the subsequent processing, recommended that you get a driving recorder for your car, and it's best to install one of the fronts and one behind. In case of being chased, you also have evidence to keep.
Many brands on the market have their advantages regarding the installed driving recorders. Please read "20 Driving Recorder Evaluation."
2. GPS Navigation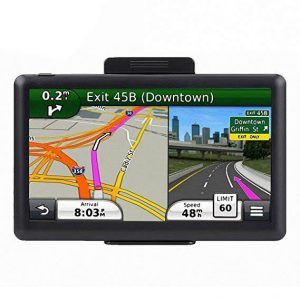 Isn't it enough to have mobile phone navigation? Why do I still use satellite navigation? If you have independent satellite navigation to help you navigate the distance, you can save the phone's power separately from the navigation. After all, GPS is very power-hungry. The biggest fear is that you go out and play the result. The phone has no power. I think it's not good to take pictures, remove interest, isn't it?
Although satellite navigation is sometimes necessary to update the map software, It's good to let satellite navigation help you lead the way. The mobile phone will not be overburdened. Some people will not be affected by the call or affect you. Play music.
Read the post "Satellite GPS Navigation Selection."
3. Car Phone Holder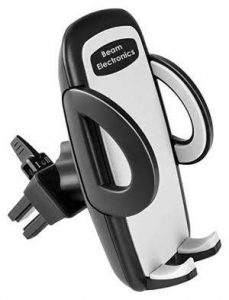 Everyone has a mobile phone, even if you use your mobile phone to navigate and play music. If you want to use your mobile phone to watch movies on the road, I suggest you buy it and stick it to the window.
Or, you can mount the phone holder on the sun visor and sit and look directly, reducing your head down. If you are the main driver, you can use this on the window or the magnetic phone holder fixed in the air outlet. It's effortless to use for a long time.
4. Car Tablet Stand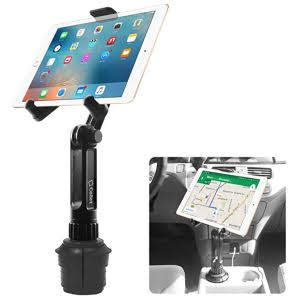 It will be essential to list this because the car should not only have you and the co-pilot, but the friends in the back seat are also critical. So whether you are bringing your parents or your friends out, they are sleeping in the car.
Do you want them to have a convenient way of entertainment? Hand holding a mobile phone to watch a movie? It's better to use a shelf for a long time, especially for older friends who want to watch the big screen. If they have a tablet, they will install a flat rack, so sitting and watching are convenient.
You can choose to load the seatback regarding the pallet because it can be removed and used at the bedside.
5. AUX Cable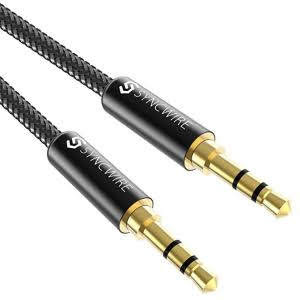 If you want to put your mobile phone's music directly in the car, you need an AUX adapter cable. With this cable, you can connect directly from your mobile phone to the AUX jack on your car stereo. It looks like a general look. But, when you get to the audio cable, you can enjoy the car stereo.
6. Wireless Bluetooth Headset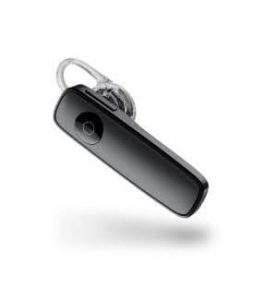 A good headset can let you enjoy the perfect stereo, the bad headphones can't hear the bass and never use it, and then it's better to have the phone function. But, of course, most earphones have a hands-free operation.
I think you can drive with headphones to listen to music, but It's best not to listen to it for too long to avoid hearing. You can use stereo headphones to call the electric stereo sound and be used in sports running so that the fixed gear is not easy to fall.
Or you can wear blue buds, no line troubles, but you need to remember to charge every time you run out of home so that you can't make a quick call when you drive home.
I recommend using a Bluetooth headset because it can the vocal separated effectively from the ambient sound. And the call is not caused by the other party's inability to hear or interfere with the noise.
The ultimate is the stereo earbud-type Bluetooth headset with a Bluetooth headset to enjoy high-quality sound. So comfortable to wear and can safely answer the phone. The sound is also free from outside interference.
7. Phone / Tablet Charger Cable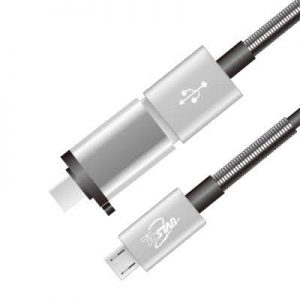 Go out to play; this must be on you; it's best to bring two if one is missing, and you can use the second one. Or, use it in a car and take it with you. It's a mobile phone charging cable I recommend using because this phone can support iPhone and Android systems with a two-in-one function. The focus is that the wire is processed and protected; nylon material is always not quickly broken.
Although this is a carry-on item, you may wish to leave a charging cable in the car to avoid forgetting to carry it.
8. Vehicle USB Charger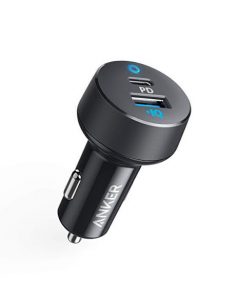 In front of your car, you need to install a driving recorder and satellite navigation, use a mobile phone, and plug in the tablet. A cigarette lighter is not enough.
It's necessary to buy such a three-four-hole expansion seat. It's better to have a USB. Jack, of course, having both of these features is good.
9. Automotive Trash Can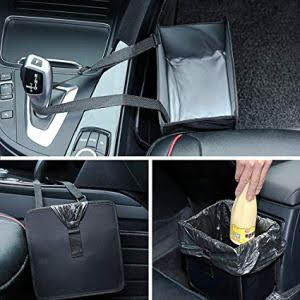 Don't underestimate this stuff, and you will leave a lot of rubbish in the car. Initially, you just used a plastic bag to install it, but what if there is no plastic bag?
Is the wiped tissue paper stuck on the door handle? It's very unsightly; it's better to configure a small garbage bin for the car so that you can also get off in the middle of the trip and you can clean it once.
10. Hook for Car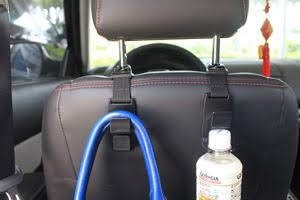 The advantage of this thing is that if you want to hang some items, the car's hook will be essential. For example, our takeaway drinks usually have plastic bags for you to carry, but if you don't want to go, What can I put with them all the time?
I suggested you configure such a hook to elastically mount the upper handle of the rear seat; or the back of the driver's seat. Then, you can use the beverage holder attached to the car directly.
Here, I recommend a more versatile multi-purpose rack, which can hang drinks and have small tables for snacks and small items. It can also be folded and stored behind the driver's seat, which is the folding type used in airplanes. Small table, very convenient and practical!
11. Take Advantage of The Remaining Plastic Bags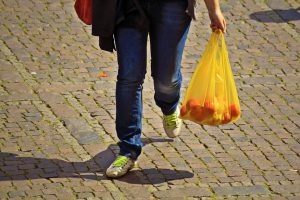 Whether you just go shopping or bring something, or take it out, It's more convenient to leave a few plastic bags in the car, and then use them to collect garbage is also ok. Now is to encourage the use of the remaining plastic bags. Try not to buy new ones.
12. Re-using Your Shopping Bags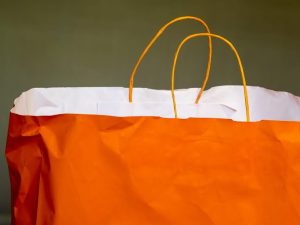 Because the plastic bag is reduced, in response to environmental protection, in addition to reducing the use of plastic bags if you want to buy. I suggested you put a few more shopping bags in the car not to forget the next time you leave the shopping bag, and you have to waste two or three dollars to buy.
I recommend that you prepare more shopping bags and reduce the frequency of buying plastic bags. Everything is for our planet.
13. Blanket / Towel Not in Using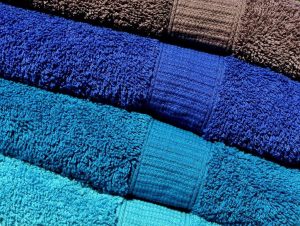 Why put a blanket? Because if your rear compartment has many things that you can't put in and you have to put them in the back seat, many of the back seats are leather chairs.
It's easy to scratch accidentally, especially when you buy something bigger or move. So it's best to prepare two or three large blankets or towels not needed for emergency use.
14. Tissue paper & Holder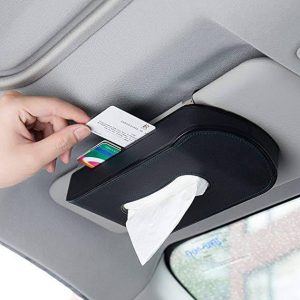 It's pretty essential to have tissue paper in the car. Maybe you think it's just a piece of cake, but It's necessary when you need it.
Put two boxes of tissue and put one on each of the front and rear seats. It's convenient to access at any time, and It's, of course, the most suitable to use removable tissue paper.
By the way, don't forget to set tissue holders by your side & rear seat.
15. Wet Wipes Travel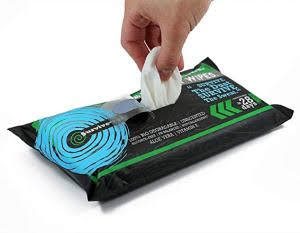 You will eat in the car, eat the oil, and put a wet tissue in the car; it's not annoying! Also, placing a bag in the car and carrying a load on your way to travel is very convenient.
16. Car Emergency Triangle / Tool Kit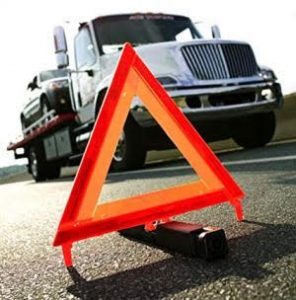 If It's awful, the car broke down, or the tire broke, the card can not go on the road. So be sure to have this warning device to remind you to flash you far away. Otherwise, it will be a big trouble to cause chasing!
Are you ready for the aurora triangle cone? The luminosity is far enough to be easily identified, and you can quickly prepare a rear compartment.
17. Car Jack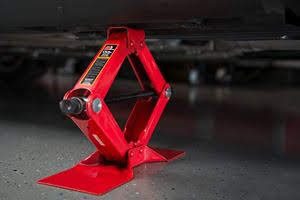 It's something that every car must have, an accident, a tire exploding, at least one spare. So first, open your rear compartment to check if there is a spare tire; if not, quickly ask your car sale agent.
In addition, you have to prepare a jack. If you need to change the tire yourself, you can design one in the car.
18. Car Window Shade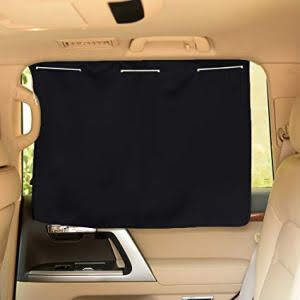 You must have a sun-covered car curtain to help you block the sun. It's just that in the afternoon, the sun will always shine on your face, while driving the sun, even if It's air-conditioned, it's always been sun-baked.
Uncomfortable, it will also tan. Sometimes, the sun will be glaring, so passengers can't fall asleep, so quickly install a window sunshade!
19. Portable Power Bank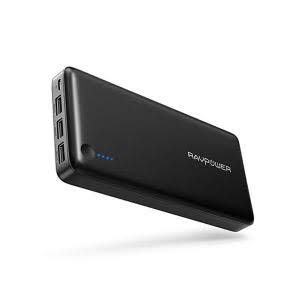 You may not forget this. With your phone, a transmission cable, and camera, record videos well; NO Electricity is the result! Are you charging at a motel? That's too bad! So take this power bank and buy a large capacity, small volume, absolutely convenient!
The mobile power bank recommends a large capacity of 10,000 mAh to 20,000 mAh.
20. Car Power Bank Starter (Design for Car)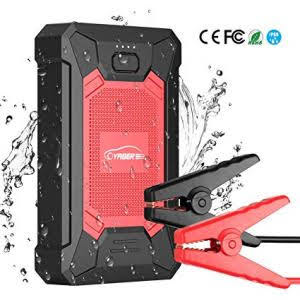 Similar to the appearance of the same item, the function is different. Negligence, the car lights forgot to turn off the car, how to do it. In addition, call for someone else's car and the power clip to start the vehicle. You better prepare a spare battery, and you can buy a car battery as big. This model can also have a USB function, generating a large current instantly and quickly, helping the car charge.
Or the car power supply I introduced earlier, this is more lightweight and good. In addition, It's best to prepare a positive and negative clip. Even if you ask for help with someone else's car, you must have this thing to generate electricity!
21. Car Tire Pressure Detector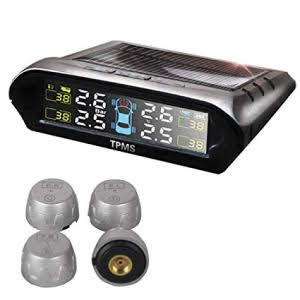 If your car has a tire pressure detection device, It's perfect, but if not, I suggest you install it because you never know what happens on the road. Before the trip, the tires of the car are in a state.
Without a tire pressure measurement, you may not know that the tires are on the road the next time, and It's very troublesome to change the tires. So it's better to prevent them in advance, knowing how much your tire pressure is currently and which one should replenish.
Tire pressure detection is easy to install. Regarding the car tire pressure, if you are driving a car often, It's best to fill the tires every two or three days. Then every time you travel long distances, you must make up the tires, and even better, check the car.
22. Emergency Bag / Vomit Bag for Car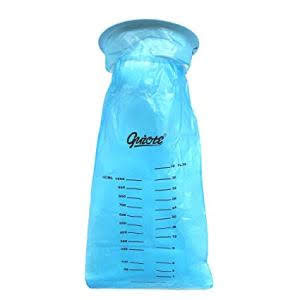 The last thing I want to encounter on the road is going to the toilet. Especially if you want the feeling of urinating, the emotion will be affected.
If you can't find the toilet temporarily, you must borrow a urine bag to make an emergency. Here, I suggest you carry convenient urine bags for both men and women.
It's a good helper for traffic jams on the road. It does not need to leave a stench. The collected urine bags are excellently closed and will not smell bad.
23. Escape Hammer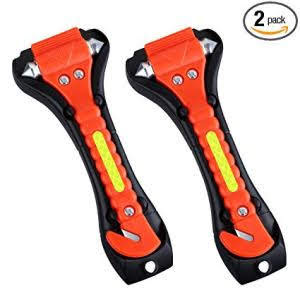 Do you think you don't need this stuff? Then you are too negligent. When the car encounters a significant car accident or the vehicle accidentally falls into the water, escape is your last life-saving tool, not that I am dying.
But you have to have the concept of absolute prevention of safety. So prepare a hand in the car cabinet if the door does not open, or even if you can not open the window, use this hammer to let you regain freedom! You can use these dice in cars or at home.
24. Mini Firefighter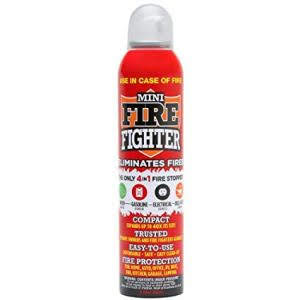 It's a small fire extinguisher. We know the fire is horrible, and the burned car is even worse. Don't say that this thing can solve the problem of burning the vehicle immediately.
It's a sudden fire. Can you resist it for the first time? Of course, the escape must be The first time to escape outside the car. I suggest you use the foam disaster prevention tank in Class A and Class B fires and that it can be carried in one hand and lightly carried.
Prepare two or three cans to be placed on the vehicle. Then, in case of an accident, you can minimize the loss first.
25. Bottled Water Large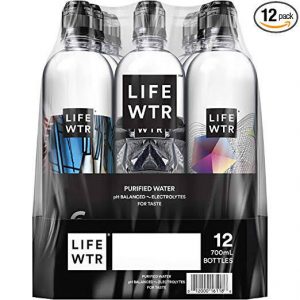 Traveling by car, you must not have less water, including camping. You can prepare bottled water in a large bucket or water in a small bottle. I suggest you use it separately for washing hands, drinking water, and vats. I suggest that you can use a folding bucket to pack large bags of water.
You can fold and store them when you don't need them; pack them when you need them. Even drink, rinse, or take a shower? I probably need more, LOL.
26. Road Rescue Contact Number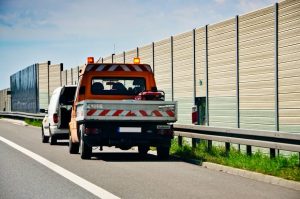 It's a fundamental thing. If you need help on the way, turn over your mobile phone, or you can prepare a booklet, record your insurance company's phone number, rescue service's phone number, or you can call to police emergency.
27. Night Light Flashlight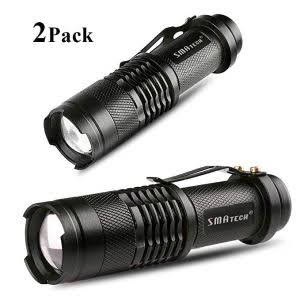 This item is better than your phone light because it's bound to be a space. It's pretty hard to light most when outside; use a flashlight with a solid light instead.
I suggest you use a three-stage flashlight for camping in the wild. It has high lumens and flexible adjustment, which you can see farther.
28. Large Size Umbrella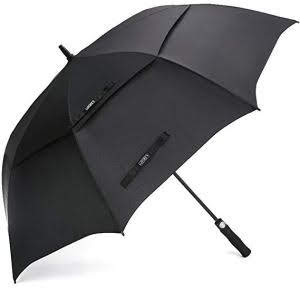 When it's a shower, what else can you say? Better having a large umbrella outside, suggested buy two and put in the car, it show be handle most things.
29. Car Seat Cushion / Waist Pad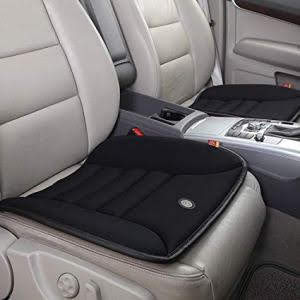 Did you ask me to drive very tired? I must be tired and sure. If your driver's seat can put a cushion and a lumbar pad to help you soothe the stiff buttocks and waist, it will be the best, but you can still find a rest stop on the road to take a break and move.
After all, the car is too long. It will still be tired or even doze off, which is dangerous.
Here, we recommend classifying the car seat cushion and the car waist pad. If It's the co-pilot or the back seat, I suggest you bring a neck pillow to be comfortable, sleep well, and sleep well. Just don't drool on it.
30. Automotive Air Purifier / Purifying Bag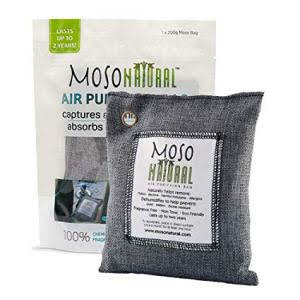 This thing is now more critical, especially now that the air pollution in the metropolitan area is even more dramatic. Sitting in the car also hopes that every breath is smooth, and now the car air purifier has superior technology.
Eliminate odors, dirty filter air, convert, and produce a good atmosphere in the car so that you and your family can also take a deep breath.
31. Pet Placement Cover for Car / Dog car Seat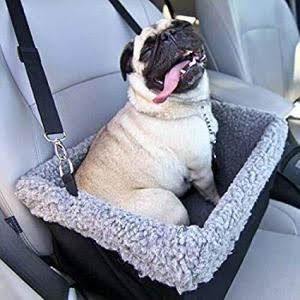 It's interesting. Some friends are raising dogs, or if you have small children. You don't want them to give you pissing urine in the back seat suddenly. It's tough to deal with that!
What terrible smells in the car! To reduce the chance of a soiled back seat, I suggest installing a rear seat protective cover. The most prominent feature is that it is easy to disassemble and directly put into the washing machine. Also, 3D three-dimensional double-layer material design, so you don't have to worry about stained the seat.
32. Car Glass Cleaner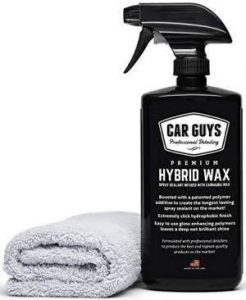 Once the car is foggy, you may be able to open a defogging function, but if It's the window and the side, the mirror is dirty? You can prepare the cloth to clean it. It's best to clean your window, prepare a cleaning combination in the rear compartment, wash the car body and glass, and remove the strange smell inside the car.
By the way, pay attention to whether your wiper is using a strange brush sound behind it. If there is a peculiar sound in a brush, you may need to change the wiper. Prepare a car body with a cloth, a scraper, and a glass cloth, all of which are practical gadgets.
33. (Extra) Cold medicine/gastrointestinal medicine/bandage….etc.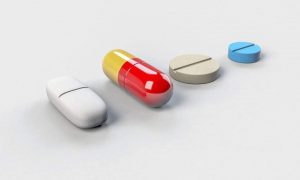 Maybe this is not on the car, but the most fearful thing is that the vehicle is ready to be prepared for driving. So the prevention is prevented, and the result is more healthy for yourself, two days and one night.
The tour will give you a cold and uncomfortable feeling the next day; it must be a lousy tourist interest. Self-prepared drugs are things that are impossible to travel. After all, It's difficult for a doctor to see a holiday. So if you want to see it, you should wait for an emergency.
Usually, the necessary medicines are nothing more than cold medicines, nose allergy medicines, rhinorrhea medicines, and stomach medicines. These medicines can go to the clinic first to ask the doctor to give you three days of weight.
Of course, long-distance travel abroad can be more. Then there should be a bruise and cut bandage, gauze, cotton, and small cans of saline. So, finally, prepare a small bag, pack these things, and travel for the occasional needs.
Conclusion
Ready to move? These are just a list of necessary and recommended items on the car. You can use this article to check for yourself before each trip. Think about what I am missing, some urgent. You can be at risk and reduce your losses if you meet them. Finally, have a safe road trip!
Do you know your sedan or wagon is best for a driving trip around Australia? Read this article to get my 30 days road trip experience.