When I was a backpacker in Australia, working with a valid visa was a necessary and 2nd-year visa. Every backpacker who applies for a WHV (Working Holiday Visa) via Australia Immigration Official website. And it is usually approved for one year.
What's The Condition for 2nd Year Visa In Australia?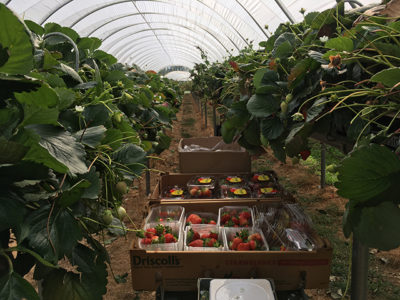 Once you decide to stay in Australia for the 2nd year, you must complete conditions that fit the Australia Government 2nd Year Visa Requirement Condition. You have to:
I worked in agriculture like a farm, poultry, meat processing, and seafood processing for at least 88 days.
It would help if you worked in a regional area; ensure your farm postcodes match the below list. Therefore, go for it.
Apply on the Australia Immigration website before the age of 35. (35y is the new limit for working holidays for Australia and Canada only)
Australia Regional Work Postcodes Checklist
Here's the list for you; check that your farm postcodes match the code which announced regional work postcodes. Before applying for a farm job, make sure this farm locates in a remote area. So check this list:
Queensland
4124 to 4125; 4133; 4211; 4270 to 4272; 4275; 4280; 4285; 4287; 4307 to 4499; 4510; 4512; 4515 to 4519; 4522 to 4899.
Note: Excludes the Greater Brisbane area and the Gold Coast
New South Wales
2311 to 2312; 2328 to 2411; 2420 to 2490; 2536 to 2551; 2575 to 2594; 2618 to 2739; 2787 to 2899.
Note: Excludes Sydney, Wollongong, Newcastle, and the Central Coast.
Victoria
3139; 3211 to 3334; 3340 to 3424; 3430 to 3649; 3658 to 3749; 3753; 3756; 3758; 3762; 3764; 3778; 3781; 3783; 3797; 3799; 3810 to 3909; 3921 to 3925; 3945 to 3974; 3979; 3981 to 3996.
Note: Excludes Melbourne metropolitan area.
South Australia
All of South Australia classify as part of regional Australia.
Northern Territory
All of the Northern Territory classify as part of regional Australia.
Western Australia
6041 to 6044; 6055 to 6056; 6069; 6076; 6083 to 6084; 6111; 6121 to 6126; 6200 to 6799.
Note: Excludes Perth and surrounding areas
Tasmania
All of Tasmania classify as part of regional Australia.
See, the 2nd-Year visa is pretty easy To apply For In these areas
In addition to QLD, NSW, VIC, South Australia, Western Australia, Northern Territory, and Tasmania is much more easily get a 2nd-year visa. However, it would help to find farm work in these states first. Click Here in the category of this website.
How About Claiming 3rd Year in Australia?
It's not a problem if you apply it before your 2nd year finishes. However, this new policy released by the Australian Government in July 2019 makes many people crazy. We know that many people want to stay in Australia in the long term, so try using another visa. As a result, they have one more year to think about their life.
So besides a student visa, you have a new choice for a stay in Australia, as long as you submit your application for 3rd visa for WHV. Click Here >>
What's the condition for the 3rd-Year visa?
For at least six months, you must work in agriculture like a farm, poultry, meat processing, and seafood processing.
Your company must be located in a regional area by the postcodes. However, check the above list before your stay.
You must submit your application before the age of 35.
Conclusion
You can find similar content on Google search results. Still, I put it here to ensure you're working in the correct postcodes in the regional area. Well, I'm tired of now. So therefore, I'm going to bed. But, I still need work tomorrow morning at the farm, G'd night.
Did you finish regional work? Great, I encourage planning your road trip around Australia!