Secondhand Car for Road Trip in Australia You Need?
You need a car when you are in Australia with a working holiday visa, get a farm job, and collect 88 days for the 2nd year. In Australia. Like those other mainland countries in the US. UK. and Europe, you can't explore anywhere without a car. So in this article, I'm going to share a guide to buying a 2nd hand car in Australia.
Also, suppose you want an excellent interstate escape timezone crossing in the next several months. In that case, a tremendous secondhand car is essential.
So let's get to these points:
Tip 1 – Does Your Car Fit Your Trip?
Guess you still considerate rent new one or buy a second hand, here I got 2 points for you:
First, check your visa expiration date, suggest you buy second hand if you own six months to 1 year left, or two, rent a brand new as your shortened trip for a month less. Visa will decide your trip, do planning carefully whatever.
Tip 2 – Your Budget, How Much Would You Want?
One other important point is, how to buy a work-well & good condition vehicle?
In my experience, I suffered massive car selection that price buys compact only; my first shot was a wagon. Still, they must cost $2,000 as I saw so feeling disappointed. Finally, my friend suggested that I not try a sedan, "Is a sedan better? "I said, "You are the only person who needs the biggest? "I'm silent.
The important thing is, you need to finish the trip & get a car sold. Plus, you only have 1-2 people and don't care about those high-grade like Benz BMW.
So the money controls you & me, isn't it?
If you would like to rent a car, visit our Resources Page.
Tip 3 – Must Be Test Drive Before You Buy
Before I decide, I call the seller who owns the sedan, the Holden Commodore sedan 1998, and it's a secondhand car. Meeting up with him & doing a test drive, I tried to turn left around another road, heard that strange sound from the left tire but still ran well; nothing wrong with it.
So always test drive better than talk online.
Tip 4 – How Many Kilometers on This Car?
I remember I saw 240,016 km on the dashboard while test driving. The car seller only went to this car for two months and then back to her county, so she was the second owner. 1998 manufactured, so I feel it's the best choice. Ask me how many kilometers is best?
Well, it just depends on the year manufactured. If this car is 1998 but 90,000 km only, I feel strange. "Did this car get any issues? "Yes, so do you. Also, over 300k, you better think again even if it is still in good condition.
The point of kilometers range is 180,000 – 280,000 km.
Tip 5 – Best Performance for Save Fuel
As a secondhand car buyer, My friend said that the brand Toyota is better than Holden, "but Holden can hit more stamp roads with higher engine performance, "I told her. Generally, it must cost at least AUD 50 from below to the top fuel. However, on my all-road trip around Australia, only you cost over $80-$100 if through inland or on roads with 4WD.
Tip 6 – (4WD)Four Wheels Drive is Good? or Standard?
4WD(Four Wheel Drive) is best for rugged & unsealed roads because 4x wheels can gain much more power performances than 2WD. So if you want to go to some places that 4WD requires, that's it! 2WD/Standard stays on the highway.
Tip 7 – Remember, You Have to Buy Car Insurance!
I don't need to explain too much unless you don't get into car accidents. Buy the comprehensive rather than third party even if you own this secondhand car. No matter what type of insurance, you should prepare a punch of cash to pay for any unexpected situation & any trouble with your vehicle, standard road rescue & ambulances.
Comprehensive insurance can cover all of you & other issues. However, only you get comprehensive car insurance if you hire/rent a brand new car. My friend rented a camper van with full insurance for two weeks for $4200, but 4 people shared; what do you think?
Australia Insurance is pretty easy to apply online; I recommend Allianz Australia. You can use & cancel at any time via the official website.
Tip 8 – Check Car Service Records
Did you check the car service record? The seller must have provided all details of service records. If not, this car must do the full utility check; RWC offers better. When I bought this Holden, I saw this car's plate has registered in South Australia, so it didn't require the RWC to save me more money, but the risk increased on the vehicle. So when you are in Brisbane, Sydney, or Melbourne, you must confirm RWC and then get a car sold in law.
Finally, ask for the previous date & kilometers of car service, that's also important for your next car service.
Last One Optional
Agree with you & the seller; make sure there's no trouble after the deal. When I bought a Holden car in South Australia, we didn't set any agreement for that. I'm sure the car will work well after the test drive & check the record (Yes, he got all service records).
Just make sure everything should be fine; that's your call.
4 Types of Cars Be Your Choice for Road Trip
I've put the secondhand car links to Gumtree. So you can go to have a look, check the details & contact them for a test drive.
Saden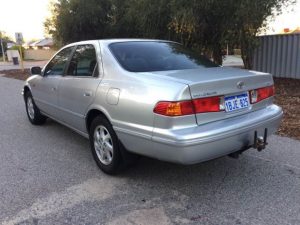 Cheapest & lightweight, save fuel, considerate if yot shortens move & work. The average price is between AUD 800 to AUD 1500. See More>>

Wagon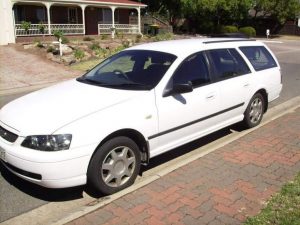 Best for a road trip highway, most towns & places could be—ample space, specific more stuff. The average price is between AUD 1000 to AUD 4000. See More>>>

SUV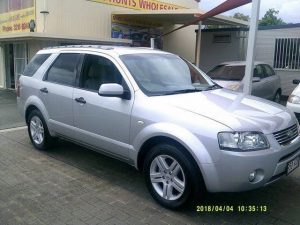 With 4WD power mode, you could have an outback escape trip! Suggest price between AUD 3500 to AUD 8000. See More>>>

Camper Van Caravan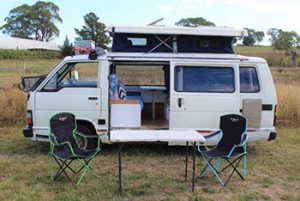 Best for camping outside for several days, create an enjoyable RV life! Suggest price between AUD 4000 to AUD 9000. See More>>>

Pay More Attention to the Seller
No matter what type of car you buy, make sure everything is ready. Then, please pay attention to the seller, make a call, listen to him, get what you feel, and meet someday. It's not just checking the car type; the seller's most important. You need to communicate to him about potential issues, not only focus on the price.
The seller's emotion means something hints to you, perhaps he influenced your decision, so I hope you can look more and find the best vehicle for your next drive trip!